By Anna Jamieson, Volunteer Engagement Associate
What is a Campus Chairperson? In the most general sense, a Chairperson as defined by Miriam Webster Dictionary is "the presiding officer of a meeting, organization, committee, or event".
In the context of Global Brigades, Campus Chairpersons (CCs) take on the highest leadership position on campus by overseeing all of the Global Brigades Chapters, operations, and activities at their university and in their community.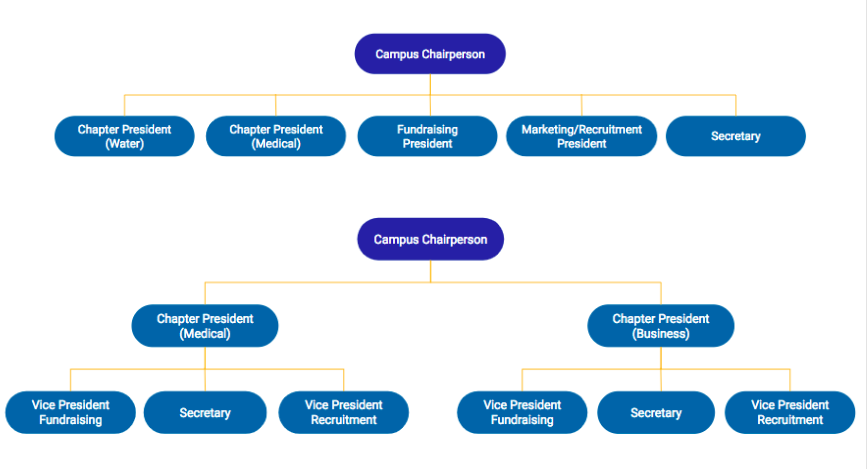 Being a Campus Chairperson is a tremendous opportunity and allows for growth in all aspects of leadership, which allows you to establish and leave a legacy on campus by helping shape Global Brigades and fulfilling four major responsibilities: represent, unite, empower, and grow. There are many benefits of being a CC and we are going to dive into what 5 of those benefits are.
Be an extension of the Global Brigades Staff Team: As a Campus Chairperson, you have the opportunity to get the inside scoop on what is happening with Global Brigades, with monthly video updates about programming, countries, staff and projects and opportunities to take advantage of. You will also receive a monthly GBrief which is an email newsletter that includes information about brigades, updates, industry insiders and more!
As a Campus Chairperson, you are supported by a GB Volunteer Engagement Associate: The Volunteer Engagement team works one-on-one with each Campus Chairperson to support you with anything that you need, whether that is a leadership conflict, university relationship or brigade support. Your Volunteer Engagement Associate is always available over email or to hop on a call to chat with you as a CC.
You have the opportunity to plan a Student Leadership Conference: Global Brigades focuses resources toward regionally-based Student Leadership Conferences. Each year we look for 5-10 Campus Chairpersons to host and plan a Student Leadership Conference. This is a wonderful opportunity to promote Global Brigades at your school, grow your Chapters, and build leadership at your school and in the surrounding area.
Build your network with other GB Leaders Each month we host CC Committee Calls. This gives each CC the opportunity to engage in active discussion with CCs at other universities and share challenges and highlights and ask questions. These committee calls enable current CCs to learn from each other and grow their personal and professional networks.
Grow soft skills: This is one of the most overlooked aspects of the Campus Chairperson Program. Throughout your time as a CC, you will be able to work on and grow many soft skills that are extremely important for future growth and leadership opportunities. Soft skills that you can develop and grow include but are not limited to communication, collaboration, teamwork, problem solving, and empathy!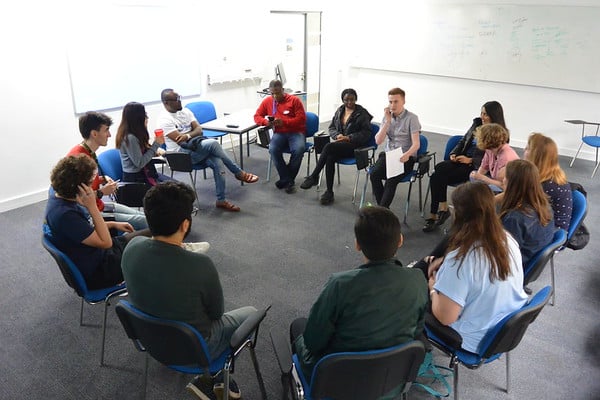 I hope by this point you are wondering how to get involved with the Campus Chairperson Program!
Step One: Present and discuss this exciting opportunity with your fellow GB leaders. If there is an existing Campus Chairperson on your campus, it is never to early to chat with them about how you can apply in the future!
Step Two: Appoint a Campus Chairperson on your campus. The ideal candidate is someone who has Global Brigades experience, loves sharing their passion, and has a good relationship with all Chapters on campus.
Step Three: Fill out the Campus Chairperson Application Form by June 1st, 2021! It is important that you are officially recognized by Global Brigades to ensure you receive the proper support, resources, and mentorship to succeed in this role.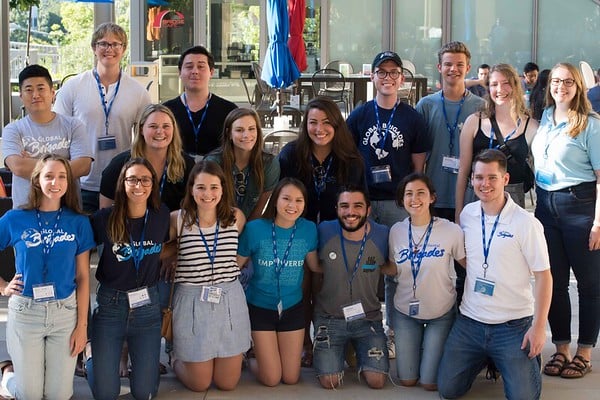 The Campus Chairperson role allows you to focus on preparing ethical volunteers, promoting global citizenship, and growing the GB movement. We are excited to grow and enhance this program even further and are so excited to work with you!
If you have any further questions please reach out to Volunteer Engagement Associate, Anna Jamieson (anna.jamieson@globalbrigades.org) today!