Written by Meghan Smith, GB Alumni Engagement Ambassador

Global Brigades has become a household name in the world of responsible volunteer organizations. For more than 10 years, Global Brigades has worked to grow a movement of global citizens and show how volunteering abroad doesn't have to mean exploitation, saviorism, and the like. By following our organization-wide vision, we have been able to engage thousands of student volunteers each year to contribute to sustainable development with our partner communities. But, why stop at students? Global Brigades is at a unique point in its lifetime where our early student volunteers from some of the very first brigades ever held are now professionals. So how do we keep those once volunteers, now professionals engaged in our year-round programming? The answer is, quite simply, Alumni Brigades.

Alumni Brigades in Honduras and a focus on establishing an Alumni Network are key parts of Global Brigades' current organization-wide strategy. At the moment, Global Brigades is in a position of exponential growth and is excited to rise to the next level in the world of NGOs. Alumni will help make this possible for Global Brigades as we open the door to a huge network of globally-minded professionals, and our Alumni Brigades are able to augment the work our Medical Brigades have done for over the past decade. We see this through The Empowered 100 Goal 1 which aims to create regular, equal, affordable access to a healthcare professional and medication.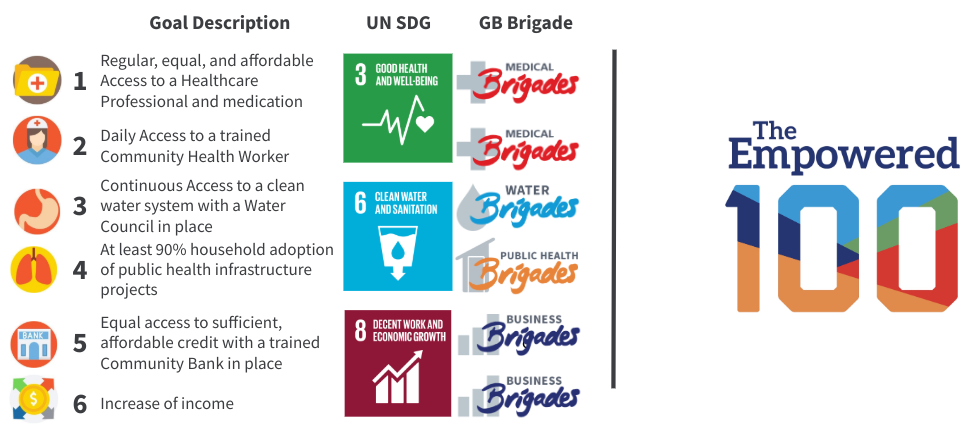 In order to be a part of the movement toward sustainable access to healthcare, healthcare professionals (MDs, DOs, PAs, NPs, RNs, etc.) simply need to get involved! Medical Alumni Brigades and Medical Brigades with specialties are avenues in which professionals can put their skills to work in rural Honduras.

Medical Alumni Brigades

Looking to meet other professionals from around the world? Open Alumni Brigades are scheduled during the off-seasons of undergraduate brigades, which usually fall in November, April, and July of each year. These brigades welcome GB Alumni who are now healthcare professionals, along with any and all healthcare professionals who are interested in participating on brigade and are available during the provided dates.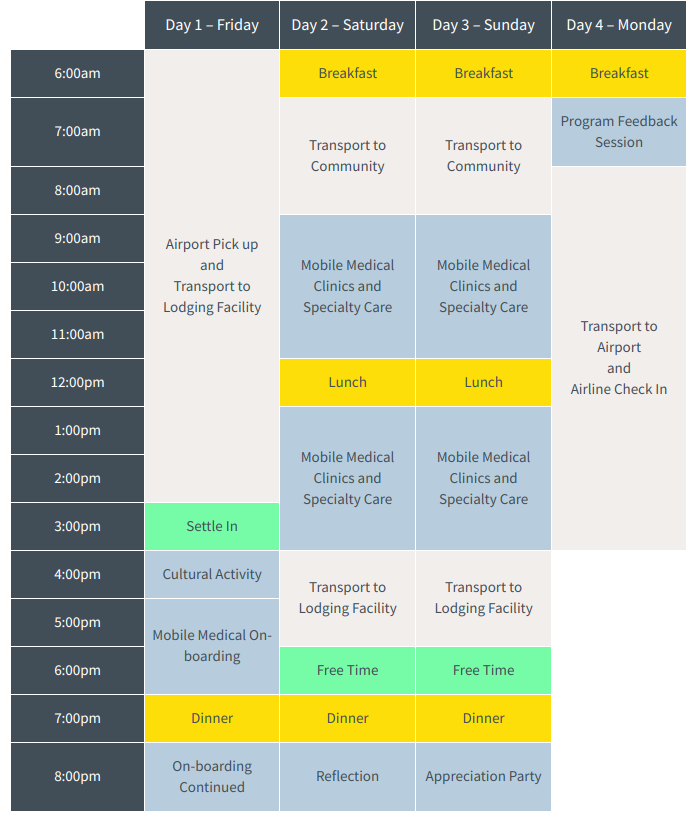 Medical Alumni Brigades with Specialties

Medical Alumni Brigades with specialties accommodate specifically to a group of 3-10 people who share the same specialized license. Dermatologists, cardiologists, pediatricians, and beyond are all specialities that could provide more advanced healthcare to community members who cannot regularly afford to see specialists.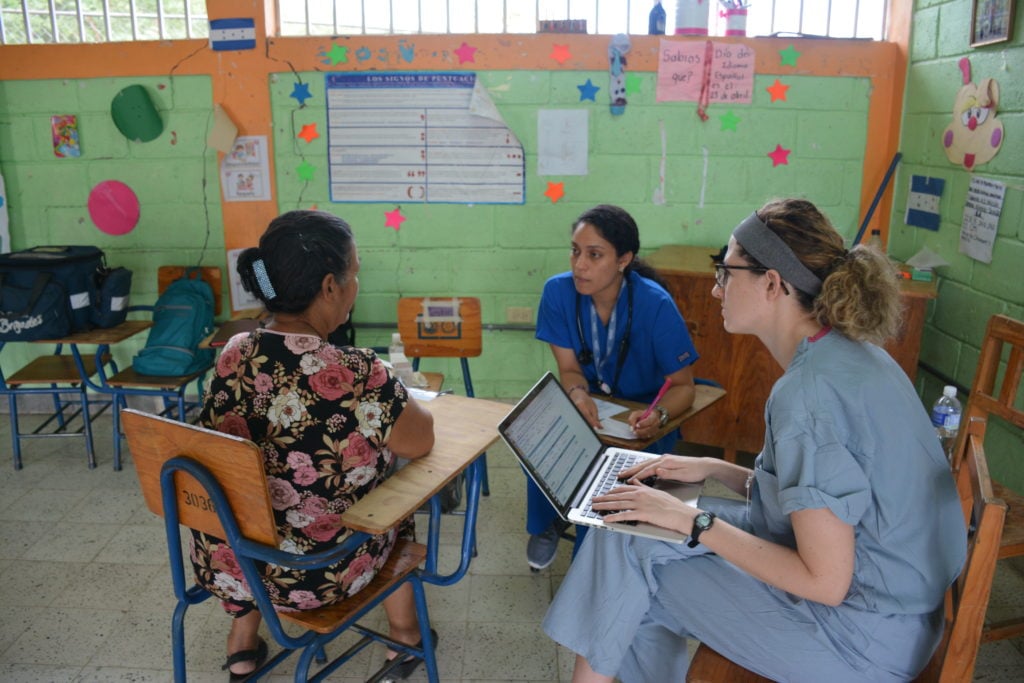 On a Medical Alumni Brigade, Global Brigades Honduras aims to tailor each aspect of the experience to healthcare professionals. Unlike undergraduate brigades, Medical Alumni Brigades include a tour of a local health clinic so that professionals gain insight on what is regularly accessible for communities close to the capital city of Tegucigalpa. During clinic days, consultations will largely center on chronic patients as they require more follow up and medication than the average patient. In efforts to spread awareness about chronic diseases, the professional volunteers present different educational workshops focused on maintenance and prevention of common conditions such as hypertension and Type 2 diabetes. Further, each night of the brigade the group discusses unique cases from earlier that day, or case studies of common diseases in rural Honduras. Medical Alumni Brigades acknowledge the skill-set and experience that professionals bring to the table and encourage professionals to use their knowledge to critically think about the healthcare system they witness on brigade. GB Alumni Makayla Boyd, RN, experienced this during her time on the November 2018 Pilot brigade. Upon her return to the US, she reflected on her experience and wrote:

"I joined the Alumni Brigade because I wanted to be able to use skills I developed as a nurse to help communities in need. I participated in a brigade as a student and found it to be a very eye-opening experience and I thought that I would be able help even more as a nurse. I am very grateful to have participated in the Alumni Brigade. I learned a great deal from the doctors who work with Global Brigades and the members of the communities we visit. I have already been recommending the brigade to my coworkers and nursing friends."

All of this is just skimming the surface of where we see Medical Alumni Brigades heading in the future. We hope to engage hundreds of healthcare professionals and graduate students within the next five years and beyond. Most importantly, we also intend to keep all GB Alumni engaged year-round with other opportunities like the Chapter Mentorship Program, Alumni Hubs, and Alumni Chapters. With support from Alumni, we are able to strive toward better access to sustainable healthcare in our partner communities. There is no time to waste – join the movement today and help us move towards a healthier, more equitable world.

For more information about Alumni Brigades and how to join, please go to medicalbrigades.org/alumnibrigades or email alumni@globalbrigades.org.