By Maddison Staszkiewicz, Monitoring & Evaluation Program Associate in Honduras

Community Health Worker Conferences are an opportunity for Community Health Workers (CHWs) from the same region of Honduras to come together to learn about aspects of health care, practice their skills, and share best practices. As a volunteer, you have an opportunity to participate in a Community Health Worker Conference during your next brigade!
Global Brigades' CHW Program works to resolve health disparities in our partner communities, particularly for patients with chronic illnesses, by creating regular access to healthcare in communities to offer treatment to patients refer them to seek further medical attention. GB's CHW Program aims to empower communities and CHWs, so they have a reliable healthcare system within their communities that is ultimately independent of Global Brigades. To further this goal, Global Brigades' Medical Program hosts Community Health Worker Conferences.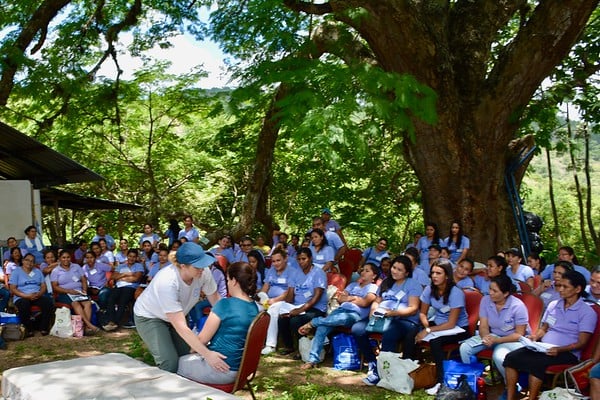 These conferences began in Honduras in 2016 with the University of Toronto Medical Brigades Chapter. A team of healthcare professionals led by Nadine Narain, Director at Large and Education Chair for Global Brigades Canada, worked with Global Brigades staff to create the first conference after she noticed chronic patients on brigade who were not benefitting solely from prescribed medications. This sparked the first CHW Conference to include rehabilitation specialists such as Physical Therapists, Occupational Therapists, Speech Language Pathologists, Physical Therapy Assistants, Occupational Therapy Assistants, and since then, the conferences have grown to include other healthcare professionals and upwards of 100 CHWs in attendance!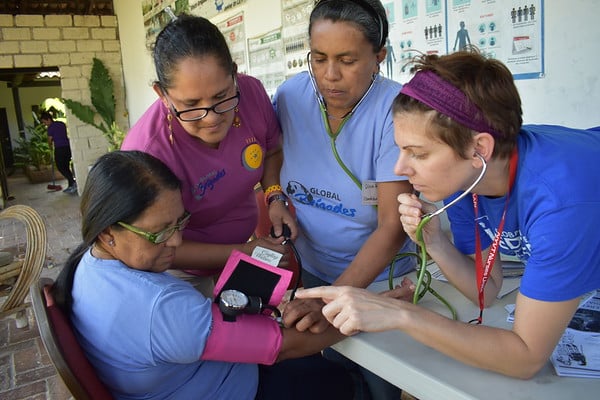 Community Health Worker Conferences are a great example of how volunteers empower communities and communities empower volunteers. Volunteer CHWs have the opportunity to be exposed to specialties and topics that are not covered in their three month training, and volunteers play a vital role during the conferences to challenge CHWs to consider how they attend to patients and answer questions regarding patient care.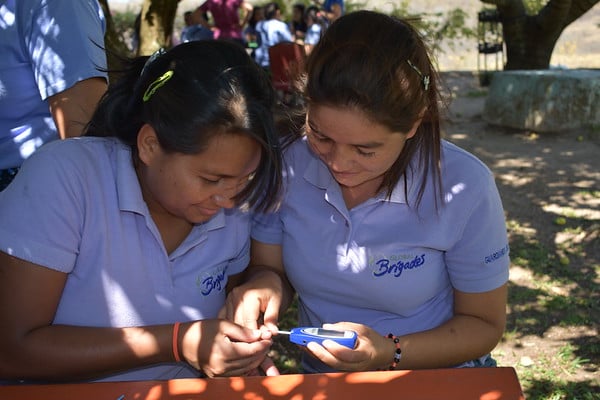 On behalf of the GB staff, we would like to thank the Chapters that have made CHW Conferences possible, and everyone who helped fundraise for and support these conferences! University of Toronto Medical Brigade and NY-VT Nurses Medical Brigade have made an impact on the training of the CHWs and in their ability to care for patients in their community. We cannot thank you enough for all of your hard work!
If you are interested in more information about CHW Conferences, the CHW Program, or how to get involved, please ask your Program Associate or email admin@globalbrigades.org! For more information about the Medical Program and related initiatives, visit medicalbrigades.org.