El Canton Health Center Fundraising Campaign now open on Empowered.org!
http://www.empowered.org/El-Canton-Health-Center–Raise-the-Roof-4
Please take a look at how you can help to finish the roof of the El Canton Centro de Salud, one of two major projects currently under construction through Global Architecture Brigades Honduras, by the end of 2013. We are starting a global online campaign to move closer towards finishing this important structure for over 10 communities (providing healthcare access to over 4,000 people) in the El Paraíso department of Honduras.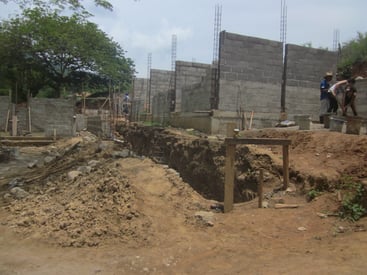 We are starting with a fundraiser for the roof of this health center — a donation of $7 would help us construct 1 m2 of the roofing. The roof will be made with a combination of wood planking support and sheet metal panels in a stepped roof style to provide ample ventilation and light. The roofing style will be similar to that of one of our finished schools, see this article for more information: http://www.designboom.com/architecture/global-architecture-brigades-posits-a-new-model-of-holistic-development/
Let's make this roof a reality and spread the word among your chapters and your friends this summer to boost the construction of GAB's first health center!