Let the Application Process Begin
The application process for the majority of medical schools begin in the summer, making it an essential time to get ahead and organize everything that needs to be done! While this can be a very exciting time, it can be equally as stressful as each school has its own requirements and deadlines. While it may seem feasible to keep track of one school's deadline, imagine trying to juggle the information needed for 5 different schools. It is nearly impossible to keep on top of all your responsibilities unless you have an organized plan!
Create the Sacred List of Future Medical Schools
Before you dive in and immediately begin an application, the first thing that should be done is to decide on the potential colleges that you would like to attend. Unfortunately, as each school creates its own criteria, there may be some that you may not qualify for, therefore, ensure that you check off all the visible boxes for each college before you place them on the list.
Once an achievable list is compiled, it is now time to divide the list and write each school with their requirements on an independent sheet of paper, spreadsheet, sticky note, etc. By organizing them individually, it will be easier to track the progress of the application pertaining to that particular school. Don't forget to write the application deadline dates for each of the sections!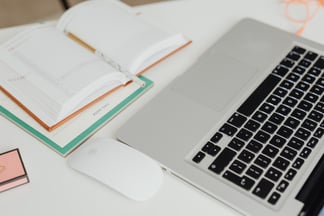 Google Calendar is your Best Friend
The duration of the application process is quite lengthy, so while organizing all the information in one place is helpful, it is best to take advantage of the many programs and applications available to achieve higher organizational skills. Google Calendar is one of the many sources that can help get everything arranged promptly. With its feature to set various timers for a single task, it makes organizing much more feasible and proactive! Additionally, for those that are fond of color coordination, Google Calendar allows users to change the colors of each event to categorize them into certain subjects. It's a perfect feature to visualize how many essays, reference letters, and physical transcripts you may need throughout the entire application process.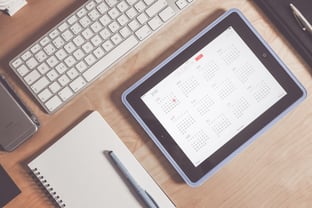 When Crowding your Laptop can be a Good Thing
Assuming the majority of the population uses their computers daily, taking advantage of the embedded sticky note application can be helpful as well! It would be a constant reminder of what is left for each application along with when they are due. By creating an individual sticky note for each of your medical schools, it will create another spot where you can visually see what is left to be done on all your applications which can be extremely motivating! While it can lead to a crowded desktop, the constant reminders will benefit you in the future. As an added bonus, the feeling you will get when you delete them will be worth it!

Considering the number of components within a single medical school application, it is easy to forget about small details that can create such a huge difference. Something as minute as forgetting to press submit on a component of your application can completely alter your chances of getting in. Therefore, it is extremely important that you stay on top of everything and organize all your plans. Happy organizing!