Each week we bring you the story and perspective of an outstanding volunteer. This week, meet Alana Hartley, a Medical and Dental Brigades volunteer from Oakland University who recently participated in a Brigade to Honduras.
—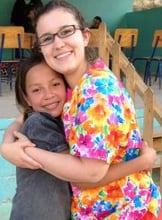 Going on a medical brigade to Honduras was the best decision I ever made.
I feel like there's so much more to life now. When you have an experience that changes you so much, that calls into question everything you've ever known about life, of course you're going to have many things swirling around in your head. So many things you can't even put into words.
I think of my brigade experience as placing a mirror in front of my life and making me see (and even question) the choices I make and the way I live. I found myself asking questions like:
How can I make a difference locally and globally?
What should I do to help others?
Why didn't I think of this sooner?
The brigade experience – it's so wonderful. I never knew that something in life could have such a profound effect on me. Never did I think that a week-long trip with my fellow classmates would change me so much.
Since returning from Honduras last December, I have been empowered to become more active within Global Brigades at my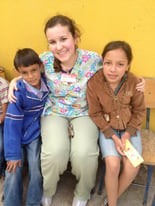 school. My hope is to motivate fellow students to make a difference and become involved in a cause like Global Brigades.
The medical brigade I attended was the first of its kind at Oakland University. Since our first brigade, we have launched two additional chapters on campus – Architecture Brigades and Public Health Brigades.
When I heard there was an opportunity to become the president of my university's chapter of Public Health Brigades, I knew that was my way to make a difference. Since taking on the position, I have passionately spread the word about this great cause. I am happy to say that we are launching our first Public Health Brigade to Honduras this December. I couldn't be more excited to help another community and watch its people, and myself and fellow brigaders, grow.