By GB Greece Program Associate, Alejandra Silva
Located in the Balkan peninsula and the Mediterranean, Greece has been a bridge between cultures, ideas, and peoples for centuries. This same location made Greece the most important gateway to Europe for people fleeing conflict, war, and persecution in 2015. Between 2015 and 2019, 1,856,334 people entered Europe through land and sea in the Mediterranean countries, which includes the 1,200,295 people who did it through the Greek borders. During the first years, the majority of people came from Syria, escaping its civil war. Since 2018, most people have come from Afghanistan, a country with an almost three-decades-long conflict. People from Iraq, Palestine, the Democratic Republic of Congo, are also among the main nationalities of people seeking sanctuary in Europe.
Words Matter
Each of these persons coming to Greece has a particular background, story, and trajectory, therefore they also have a unique future. Some might be refugees, others migrants. Refugees are people fleeing conflict or prosecution. Once a person enters Greece and applies for refugee status, they are Asylum Seekers. Unlike refugees and asylum seekers, Migrants are people who leave their country for reasons beyond conflict and prosecution, such as better education, job opportunities, family reunification. According to the UN Refugee Agency all people on the move have human rights that should be respected, protected, and fulfilled. In particular, refugees and asylum seekers are usually granted support in their process of establishing a life in their host country or, when their lives are no longer at risk, returning to their countries of origin.
Despite that support, the challenges faced by people seeking sanctuary don't cease to exist when arriving in Greece. A person who arrives in one of the Greek islands located near Turkey might live in camps designed for hosting 3,000 people, but currently exceeding their capacity to the point of having 18,000 people living in them. Some of them, especially families with younger children might be transferred to long term accommodation sites in mainland Greece. Ritsona is one of those facilities.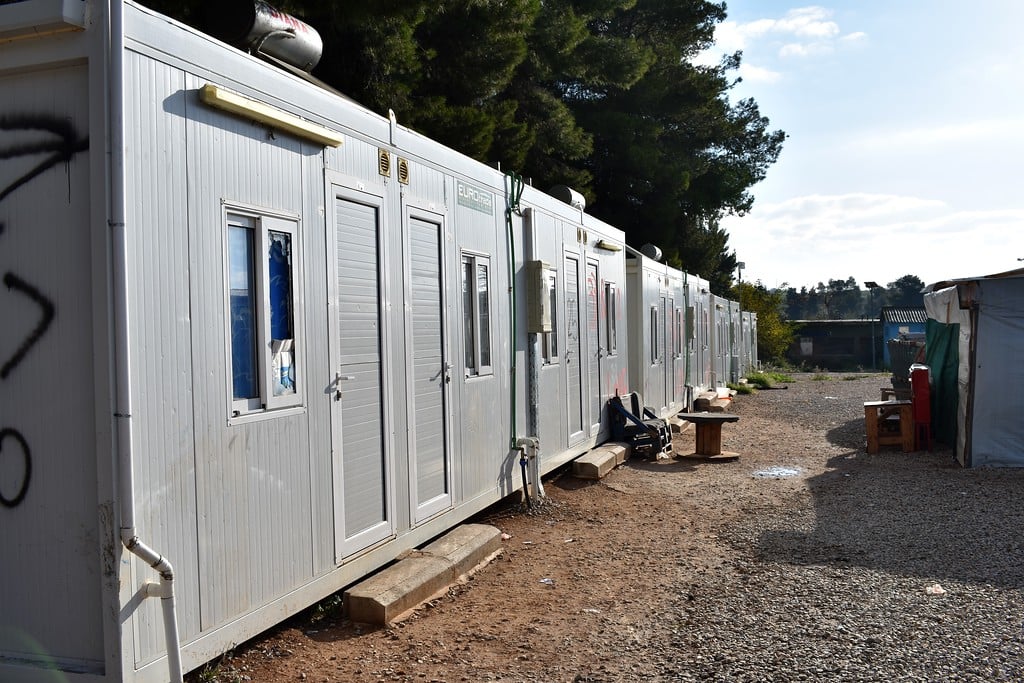 Medical Brigades in Ritsona Refugee Camp
This is one of the camps where the Global Brigades Greece Medical Brigades pilot program took place in 2019, and one of the camps that is included in our 2021 plan. Ritsona is located 75 km from Athens and hosts over 2,800 people as of May 2020. Residents can access the Greek National Health Services (NHS), but the barriers they face make it easier said than done. Language, transportation, and lack of adequate documentation are the most common hurdles but there are others too, less evident: lack of equipment and staff in healthcare facilities are related to the effects of the Greek economic crisis in its healthcare system and affect both the Greek and Refugee population. The situation gets worse when having to access specialized care. This is why some NGOs offer free medical services in Athens but Global Brigades is the only organization providing healthcare inside refugee camps.
Our services are tailored to the specific needs of the residents, including access to dental, ophthalmological, and pediatric services. Residents in Ritsona receive care from Greek authorities that have appointed a general practitioner, an orthopedic doctor, a dermatologist, and two midwives, who provide much needed but often insufficient care. 45% of Ritsona residents are children who have specific needs that must be covered. Most residents have no access to dental and ophthalmological services. Global Brigades Greece fills those gaps and offers health education through Medical Brigades.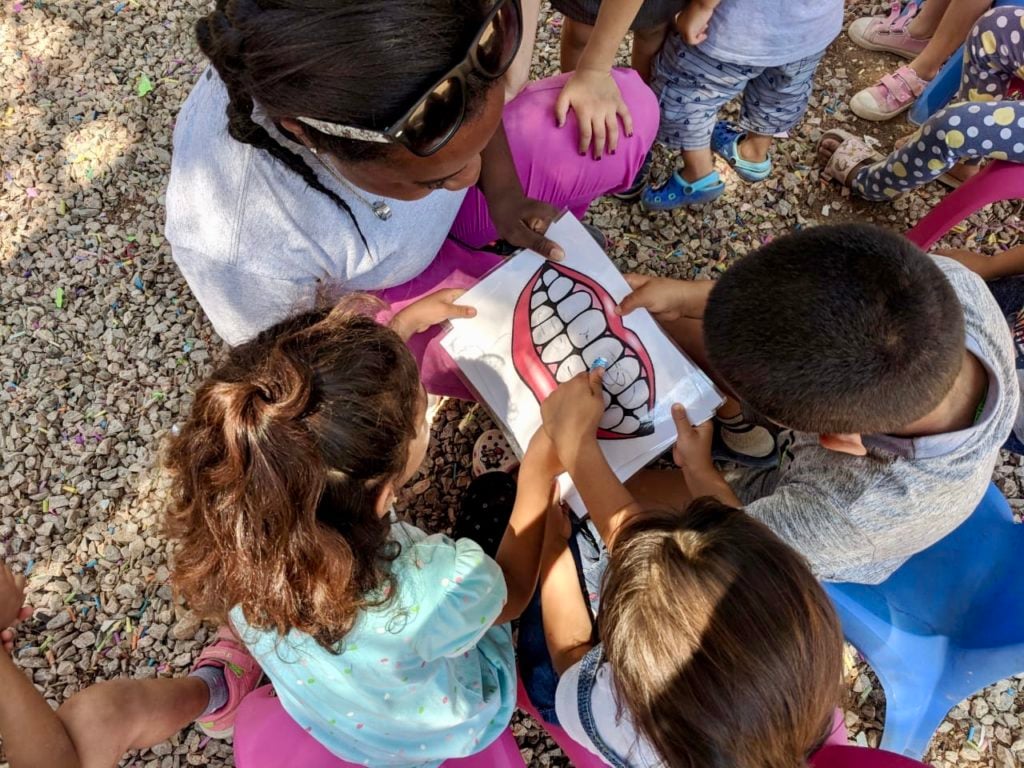 Business Brigades in Athens: from Crisis to Opportunity
In our efforts to create a Holistic Model for refugees, GB Greece is also looking to work with refugees in their trajectories for integrating into the Greek society. Once given the refugee status, residents must leave the reception or accommodation centers and should start building their lives. Finding a job that would help restore dignity, enable self-sufficiency and an active role in their host community is a great part of it! Unfortunately, in this stage, once again, refugees face various barriers when accessing the job market. Despite having the right to work, they find it difficult due to language, little knowledge about the local market, discrimination, or simply, lack of job opportunities. Despite those barriers, experiences across the world have shown that refugees don't tend to wait for opportunities to reach them, but they are actively creating them!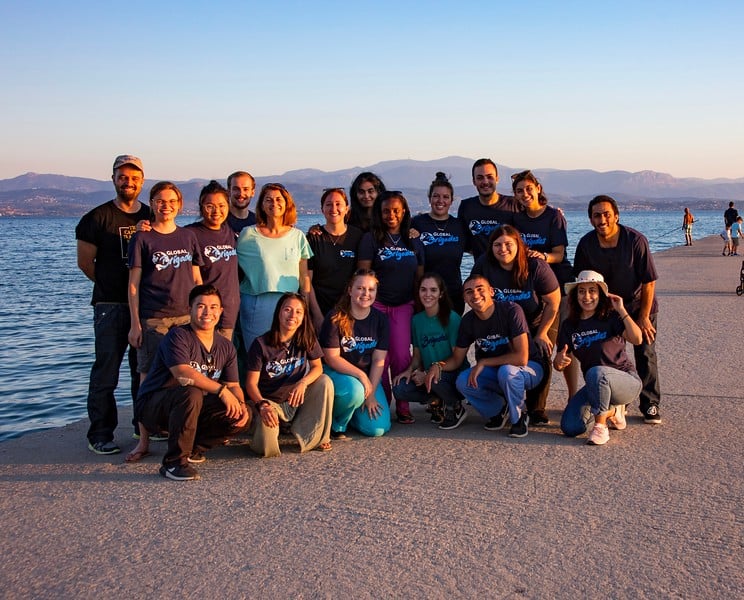 The GB Greece Business Program is going to support recognized refugees and migrants eager to build new connections, lives, and opportunities. Brigades and TeleBrigades will offer consultancy to small businesses and training on key aspects like marketing, accounting, finances to passionate business owners or potential entrepreneurs. Our in-country staff is going to regularly support the businesses in implementing improvements and good practices.
This new opportunity is great news for both entrepreneurs and passionate volunteers who will be part of the development of a Holistic Model for refugee populations. The work that GB Greece started with the Medical Program will be strengthened by the new Business TeleBrigade and Brigade opportunities. Learn more about where we work and apply to become a Chapter President as you join this new step in Global Brigades' trajectory