This blog article was written by Leila Houshmand, a Brigader with Saint Louis University. Leila recently attended the Youth in Social Innovation Symposium in D.C. Read about Leila's experience and how she helped spread the GB message to other youth interested in student-led social transformation projects!
_______________________
When I first got the information about the Youth in Social Innovation Symposium in D.C. I was excited at the prospect to spread the word about Global Brigades; after all, the mission of Global Brigades is one that I love to share, as it has really helped me to realize what I want to do with my career. As a busy college student, like so many of us are, I've attended quite a few conferences and had gotten used to the monotony of listening to countless presentations for hours each day, and then taking the information back with me. However, upon arriving at the Art of Living Center in Washington D.C., where the conference was being held, I could tell that this one was going to be a little different. Immediately upon meeting the organizers it was an exchange of hugs and we all removed our shoes, the atmosphere was definitely more welcoming and relaxed than any other conference I had ever attended.
This relaxed atmosphere continued throughout the entire conference as we ended up leaving with a connection of not only colleagues, but also friends. The four-day symposium explored the topics of youth and employment, youth and violence, and youth as agents for societal transformation. Throughout the conference various NGOs, professional organizations, and students were able to discuss the approaches that they have been a part of in order to engage youth in global initiatives, and where to go from the current standing. It was refreshing to be a part of a symposium where the student opinion was truly listened to and valued, and even put on the same platform as those running the conference. We discussed what a powerful role the youth of the world can play when they are armed with the tools to make positive change and how organizations can encourage these changes. Not only was the conference filled with great discussion about the roles that NGOs are playing in global development, but there was also a self-improvement workshop put on by the Art of Living Foundation.
The Art of Living Program focused on breathing, yoga, and meditation as a means for personal empowerment. Never having done yoga or meditation before, I definitely came into it not knowing what to expect, and came out of it so thankful that I ended up giving it a chance. The program was one of the most calming and yet invigorating experiences that I have ever been a part of, and I was able to see first hand how this technique has been used in areas with conflict in order to diminish youth violence and encourage effective conflict resolution.
Overall, I was very thankful that I attended the symposium; not only did I get to spread the word about Global Brigades and the work that college students around the world are doing to promote holistic, sustainable change, but I also got a great chance to meet others in the field who are working towards these very same resolutions. After only four days the conference inspired me to continue my involvement with Global Brigades and the global initiatives that it is a part of, but I also made some really great relationships, and cannot wait for the one next year!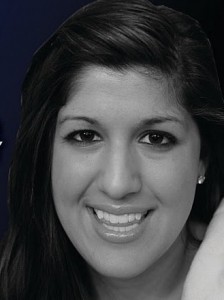 (Leila Houshmand)