Published: August 18th, 2021
Written by: Sr. Marketing Associate, Sydney Colbert
We Need YOUR Vote!
Your vote plays a huge role in helping our CEO Dr. Shital Vora bring Global Brigades' mission to a larger audience and inspiring educators around the country to reimagine the future of learning at the 2022 SXSW EDU Conference.
SXSW EDU (pronounced South by Southwest E-D-U) is one of the most well known conferences in the US that celebrates innovation and learning within the education industry. During this four-day event, SXSW offers attendees the opportunity to engage in compelling sessions, in-depth workshops, mentorship, film screenings, future-focused competitions, an expo, networking opportunities, and so much more.
The SXSW EDU Conference & Festival is returning March 7-10, 2022 to Austin, Texas and Global Brigades' CEO Dr. Shital Vora has been nominated for the event's PanelPicker platform!

PanelPicker® is a digital, crowd-sourced platform that enables the community to propose session ideas for the SXSW EDU program. In Shital's Future20 Session, she'll highlight how college, high school, and middle school educators can easily implement virtual global learning curriculums in their classrooms.
Check out the video below to learn more about the innovative ideas Dr. Vora wants to bring to the 2022 SXSW EDU conference.
How to Cast Your Vote
You can help Dr. Shital Vora become a speaker at the Future20 Session at SXSW by casting your vote for her idea on the PanelPicker website. The deadline to vote is August 26th, 2021 so cast your vote today! Check out the instructions below.
Visit the SXSW ID website to create your SXSW account.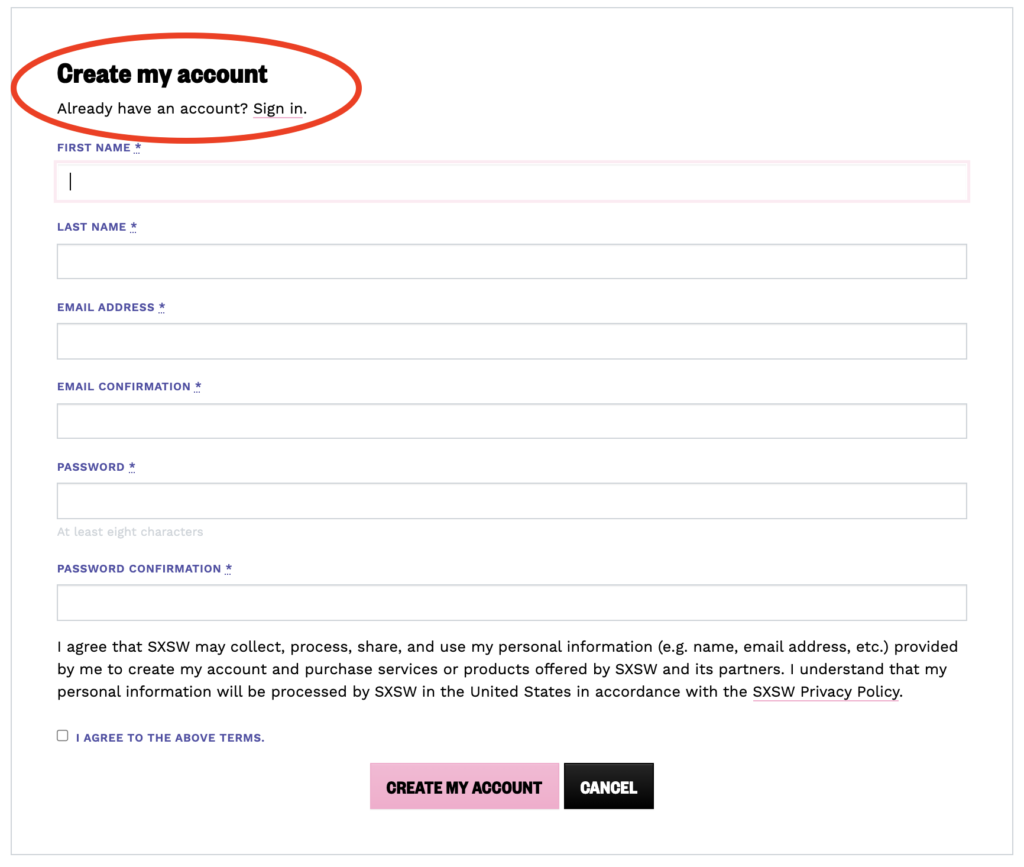 Once you're done setting up your account, you'll be prompted to confirm your email with SXSW. Once this is complete, head back to the PanelPicker website to cast your vote.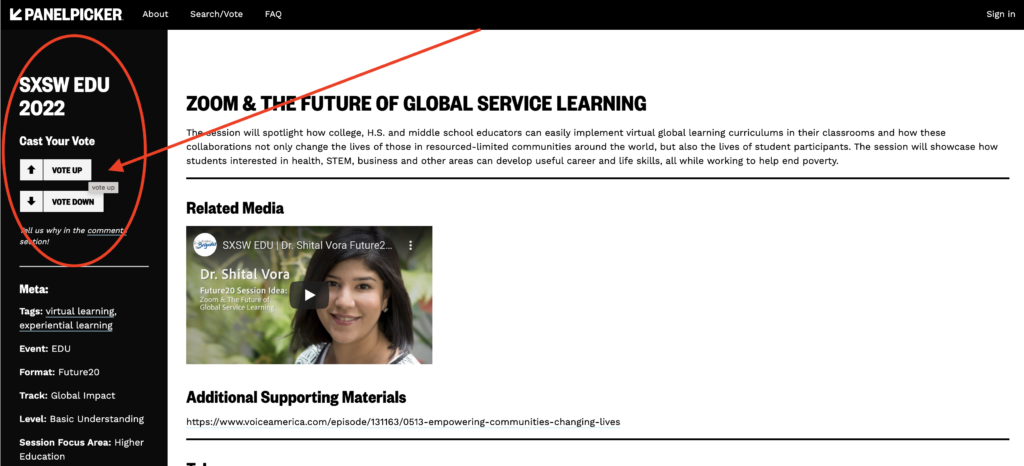 Drop a comment in support of Dr. Vora
Before you go, don't forget to drop a comment telling us how GB TeleBrigade programs have made an impact in your life. To leave a comment, you'll need to sign up for Disqus, a free online commenting app. This process is easy and should only take about 20 seconds. You can also sign in with your pre-existing facebook, twitter, or google email account.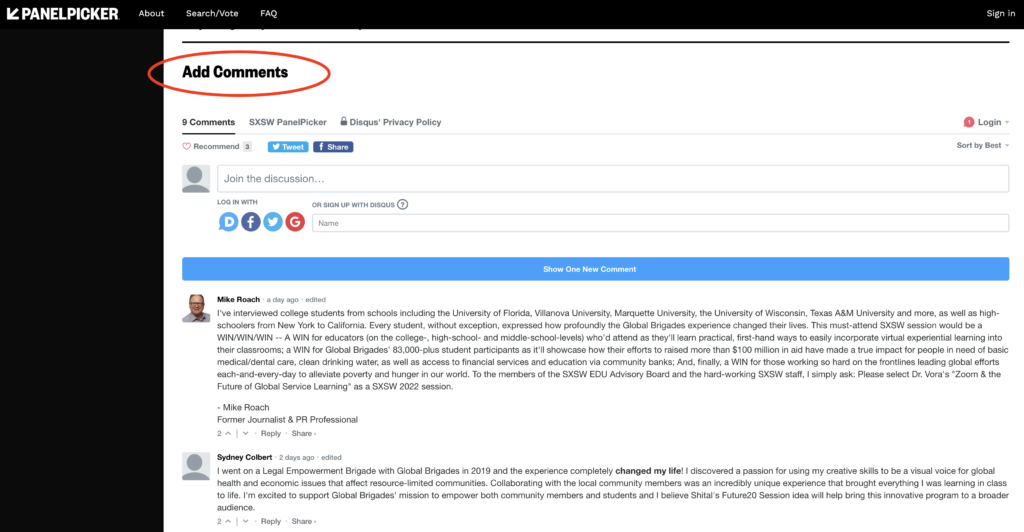 Thank you for casting your vote and for helping to make our program such a success!