Published Date: July 1, 2021
Written By: Program Associate Manager, Yessica Rodriguez
Being a Global Brigades' Chapter Leader can become a one-of-a-kind experience. However, before committing to this position, an endless list of ideas and questions may come to mind. What will my main responsibilities be? What is my style of leadership? How can I be a good leader?
While you debate these questions, the first and most obvious roles and responsibilities of this position may come to mind: a) recruiting volunteers, b) organizing group and individual fundraising events, and c) making sure all volunteers are fully prepared and educated before their Brigade/TeleBrigade. And you are correct! All of these crucial and measurable tasks are a huge component of the Chapter Leader position, but have you ever stopped and considered, what soft skills will you be developing through this role? Let's dissect this even further!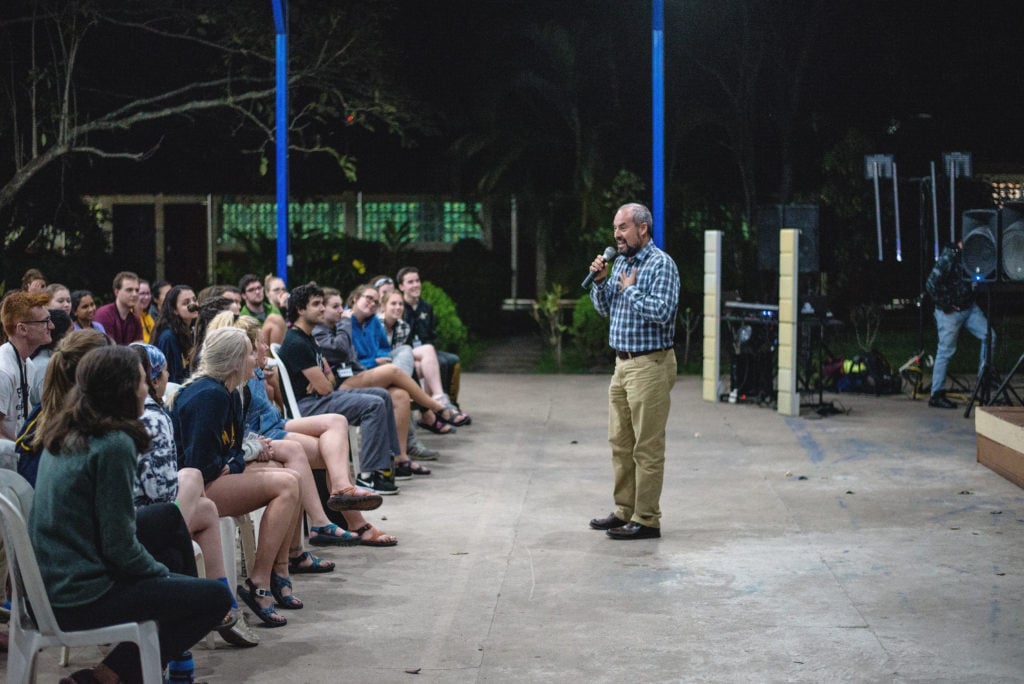 Communication
Being able to effectively communicate with your volunteers, donors, and GB staff members is a crucial component of the role of a Chapter Leader, and can determine in a heartbeat the effectiveness of the whole planning process. At times, communication can solely rely on the Chapter Leader, where you need to make sure all information is being passed along to both sides. Being in this position can definitely strengthen your capacity to analyze, dissect, and deliver proper and effective communication.
Teamwork
The beauty of chapters and leadership within GB is that you don't have to do this alone! One of the best ways to guarantee effective planning and chapter sustainability is making sure you form a robust leadership team that can support you throughout the planning process. By doing so, teamwork and delegation start becoming soft skills that – unbeknownst to you in some cases – will begin developing more and more.
Critical Thinking
As a Chapter Leader, you might be approached by volunteers or meet a situation where a step back might be needed to ask the important question: WHY? In the world of international sustainable development, this question comes up somewhat frequently and we need to be comfortable with analyzing a situation that requires not only our critical thoughts but moral ones as well. Flexing this muscle will definitely prepare you for future pathways where your opinion, perspective, and ideas will be required, and you need to be able to formulate them appropriately.
Social Skills
Brigades and TeleBrigades are a social endeavour by nature – the more people we can invite to participate, the higher the impact we can make! We also get to interact with community members and GB staff, making lifetime friendships along the way. By leading with this initiative from the beginning, it becomes a wonderful opportunity for Chapter Leaders to develop social skills beyond their initial perceptions, no matter how introverted or extroverted they think they are!
Leadership
This one might sound obvious, but understanding your leadership style and approach can be a huge component of this role that can help prepare you for future leadership opportunities. Don't underestimate the power of leadership!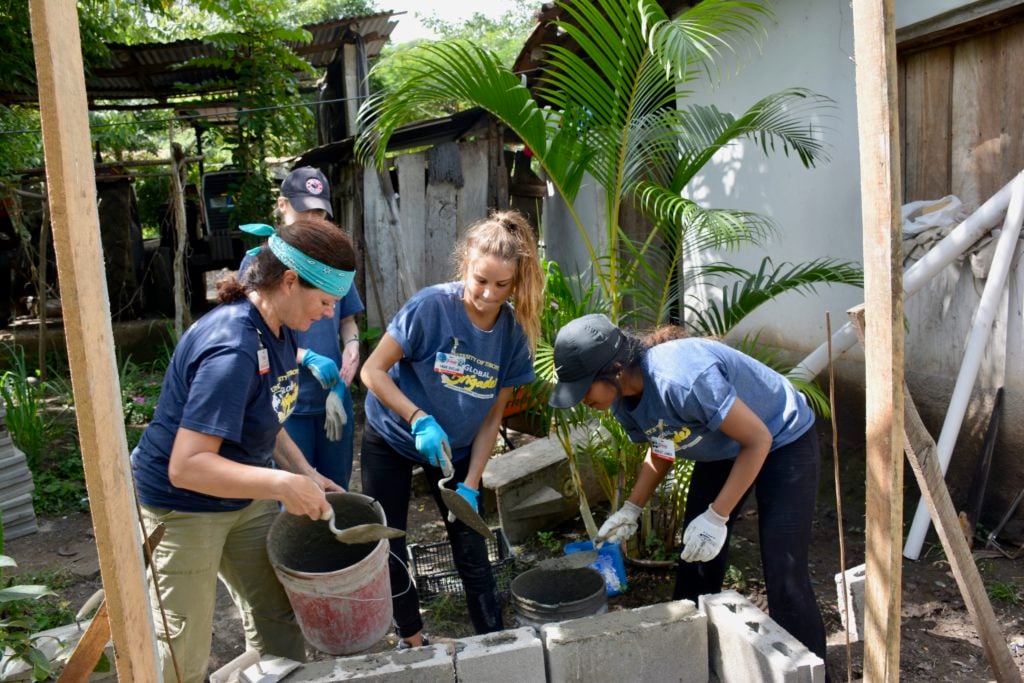 Problem-Solving
Even though we all aim for a picture-perfect planning timeline where everything goes as initially intended, I think we can all agree that unforeseen events and circumstances can derail our plans and we need to be able to pivot and solve problems as needed. Chapter Leaders, with the support of their Program Associate (PA), can and will need to problem solve at some point in their Brigade planning process. But in the end, having a successful and impactful brigade makes it all worth it.
Collaboration
As one of Global Brigades core values, collaboration is an essential component of what we do as an organization – facilitating partnerships across communities and volunteers that result in sustainable impact. Chapter Leaders become a central component of this value as they are able to go beyond volunteering, but actually collaborating with others and empowering their volunteers to do so as well!
Network
Having the opportunity to be a Chapter Leader puts you in a very unique position, but at the same time, so many other fellow volunteers are going through the same experience as you are! Being able to connect and interact with other leadership teams across countries, universities, and cultures can add so much value and knowledge to your experience. How can you connect? By joining Chapter Leader Calls, National Information Sessions, attending a Leadership Institute, and so much more! Opportunities for networking and collaboration could be at your fingertips.
Empathy
As a Chapter Leader, you might find yourself going on a brigade and in a multicultural environment where stepping outside of your comfort and putting yourself in someone else's shoes is more prone to happen than in most places. We encounter human interaction on a regular basis, but going beyond that and actually understanding another person's perspective is a skill that not many pose. Being the leader of an initiative such as a brigade can provide the space to develop this skill further!
Global Awareness
As an organization, we strive with the mission that we are not only working alongside communities and creating sustainable impact across the world, but that we are also encouraging the formation of new Global Citizens within our volunteer base. Having that unique worldview of how different cultures and countries address development and the inequalities prevailing around the world can give you a better understanding and perspective as a leader that you can then pass along to your volunteers, and as a result, encourage ethical volunteering.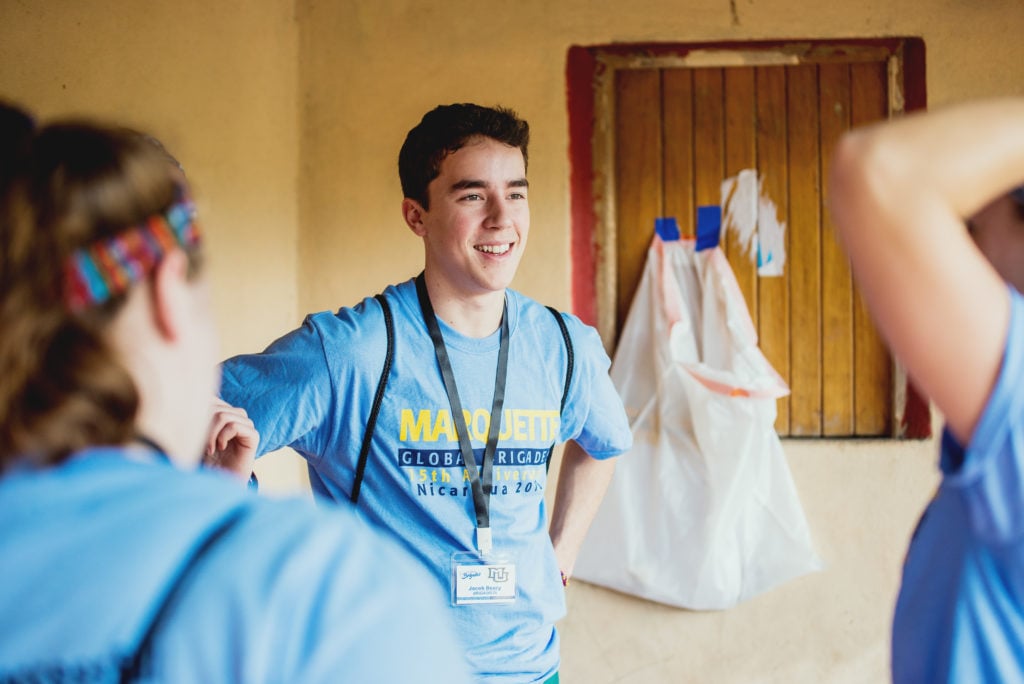 Become a Chapter Leader
As you can see, being a Chapter Leader goes beyond planning and executing a Brigade/TeleBrigade, it also has the potential to dictate your future leadership style, form everlasting relationships, and carve your path as a professional. Here's to creating impact in partnered communities while also growing at a personal level.
Are you ready to jump up to the plate and become a Chapter Leader? Or is your heart set on starting a new Chapter on your campus? If interested in becoming the new leader for your chapter, don't hesitate to apply for the role during your chapter's next leadership transition! Feel free to fill out this Interest Form and one of our GB staff members will further assist you. Happy Brigade/TeleBrigade planning!