Exciting news! Global Medical Brigades is now offering add-on enrichment activities for volunteers to fully immerse themselves in the country they are brigading to. Have you heard about it yet? Let's explore together why you should include an enrichment activity to your future Brigade.


Here are 4 reasons why you should include a Guatemala add on in your next Brigade Itinerary!

1. Explore the Guatemala highlands

In the heart of the Guatemalan highlands you will find Lake Atitlan, the deepest lake in Central America and the Pacaya Volcano, one of the most complex volcanoes in Guatemala; both are located just outside the capital.

Immerse yourself in the rich history of the ancient Mayan culture and gain a deeper understanding oLearn f the challenges faced by indigenous communities in Guatemala. Discover the unique traditions and folklore that are still preserved by communities surrounding Lake Atitlan and Pacaya Volcano.

2. Implement Public Health projects

Get your hands dirty and make a real impact on public health by helping community members construct eco-stoves.

By participating in the construction of eco-stoves, you'll gain a deeper understanding of the health threats posed by traditional cooking practices in communities. Eco-stoves produce less particulate emissions, which can significantly improve the respiratory health of community members. You'll have the opportunity to listen to community members themselves about the impact of certain projects and learn about the challenges they face. This will allow you to better comprehend the diagnosis and prevention of respiratory diseases in these communities.



3. Learn about Antigua, Guatemala

Antigua in Spanish means ancient, but for Guatemala it means La Antigua, one of the best cities you can visit in the country!

Antigua, a colonial city with almost five hundred years of history, provides insight into the challenges and advantages that Guatemala has faced over time. Its cobblestone streets, colonial houses, civil monuments, legends, and traditions are admired for their historical significance.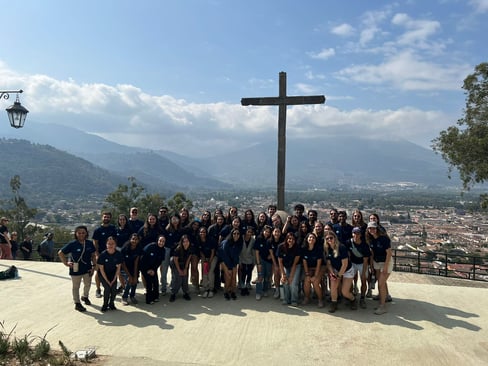 4. Enhance your Brigade Itinerary

The itinerary for the Brigade in Guatemala was thoughtfully crafted by the medical team to ensure the greatest possible impact on the community. This includes preparation days and work days.


Preparation is key for making a positive impact on the community during the three clinic days. The medical team in Guatemala has designed a thorough itinerary that includes shadowing doctors, interacting with patients at the triage station, and learning about pharmacology in the pharmacy. Additionally, a small cultural activity is included to provide a glimpse into Guatemala's rich culture. Before participating in these activities, you will be fully equipped to make a difference with community partners.

Elevate your Brigade itinerary and make a greater impact in Guatemala by adding additional enriching activities.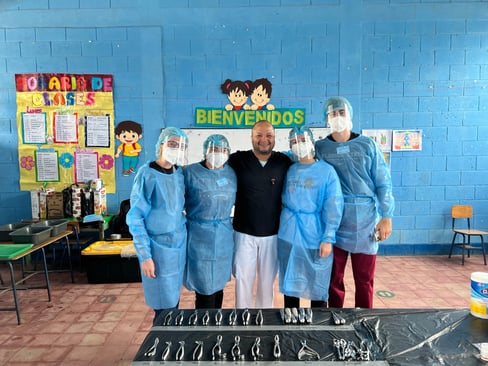 As you can see, there are many reasons for you to go beyond your Brigade itinerary and immerse yourself in Guatemala. Don't miss the chance to learn more about these Guatemala Brigades add on! Interested in joining Global Medical Brigade? Visit www.medicalbrigades.org to learn more!