Exciting news! Global Medical Brigades is now offering add-on enrichment activities for volunteers to fully immerse themselves in the country they are brigading to. Have you heard about it yet? Let's explore together why you should include an enrichment activity to your future Brigade.


Let's explore 5 reasons to enhance your Panama Brigade itinerary for your next Brigade!

1. Support Public Health Initiatives

By participating in the construction of hygiene posts, not only will you make a significant contribution to the Basic Sanitation Committee's initiatives, but you will also actively support the community's public health objectives.

For volunteers who want to make an even greater impact in the community, there is the option to swap one day of clinic for an additional day of construction of sanitation units for local families. You could also have two extra days to work with local families and help construct showers, sinks, and toilets, supporting the Basic Sanitation Committee's initiatives to achieve public health objectives in the community.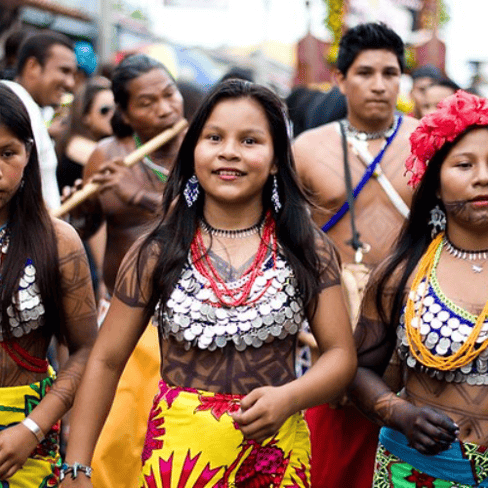 2. Explore Embera traditions and folklore

One of the enriching activities offered by Global Medical Brigades is a visit to the Embera Quera indigenous community. This is an excellent opportunity to learn more about one of Panama's indigenous groups and immerse yourself in their vibrant culture.


Immerse yourself in the vibrant culture of the Embera community and gain a deeper understanding of the challenges they face while preserving their language, songs, dances, and respect for nature. Join members of the community to explore their traditions, sample their delicious food, and learn about their folklore. It's a unique opportunity to connect with the local community and make a meaningful impact.



3. Discover the Panama Canal

The Miraflores Locks Visitor Center provides a remarkable opportunity to witness the operation of the Panama Canal. With a range of activities on offer, visitors can gain a deeper understanding and appreciation of the canal's history and significance.

While the Panama Canal is certainly a remarkable feat of engineering, there is so much more to discover in the surrounding area that is not mentioned enough. The Monkey Island excursion is a unique way to get to know the area around the Panama Canal. Take a boat down the Chagres River to Monkey Island and observe the white-faced monkeys, howler monkeys, Geoffrey's tamarinds and many more species of monkeys.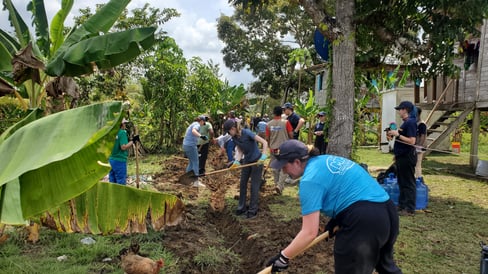 4. Implement WASH projects
It is important to note that in Panama, public schools provide food for their students and they spend at least 5 hours in school per day. This information highlights the role of education in the country and the efforts made to support students' basic needs even when they don't have the best infrastructures.
By taking advantage of the additional days available, you can join forces with community members and local staff to repair and maintenance to infrastructure such as water systems, kitchens, and bathrooms in rural community partner schools. It's an opportunity to gain insight into the importance of education and basic needs support in Panama.
5. Enhance your Brigade Itinerary
The itinerary for the Brigade in Guatemala was thoughtfully crafted by the medical team to ensure the greatest possible impact on the community. This includes preparation days and work days.
Preparing thoroughly is essential to making a positive impact in the community during the four days of clinic. The Panama medical team has crafted a thoughtful itinerary that includes observing physicians, interacting with patients at the triage station, exchanging knowledge in charla, and learning from local pharmacists and community health workers about the year-round project. With this comprehensive preparation, you will be fully equipped to make a meaningful impact alongside community partners.
Elevate your Brigade itinerary and make a greater impact in Panama by adding additional enriching activities.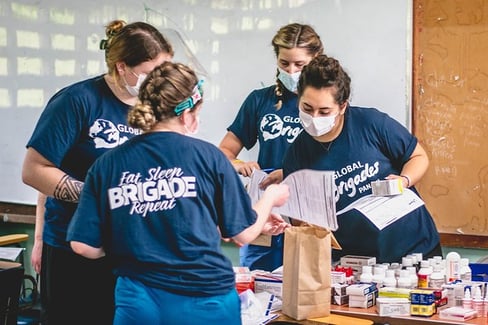 As you can see, there are many reasons for you to go beyond your Brigade itinerary and immerse yourself in Panama. Don't miss the chance to learn more about these Panama Brigades add on! Interested in joining Global Medical Brigade? Visit www.medicalbrigades.org to learn more!