Published: October 6th, 2021
Written by: Former Marketing Intern, Gurpreet Kaur
Learn More About Olivia
Olivia Bates graduated from the University of Birmingham in the UK with a Bachelor of Biomedical Science in 2020 and is now in her first year of pursuing a degree in graduate entry medicine (MMBS).
In her second year of undergraduate studies in 2019, Olivia visited Honduras on her first Medical Brigade. Her experience created a life-changing impact, and Olivia decided to stay as involved with GB as possible. She quickly joined the University of Birmingham Global Brigades committee as a fundraising representative and is now the co-president of the GB Medical Chapter.
Olivia's dedication to GB following her initial brigade experience provided us with an exciting perspective on the impact of her time in Honduras. Her involvement with Global Brigades continues even past her leadership initiative, as she also participated in a Medical TeleBrigade over the past summer.
Throughout our interview with Olivia, she highlights both of her Brigade experiences and how her in-person and virtual involvement with GB led her to where she is today.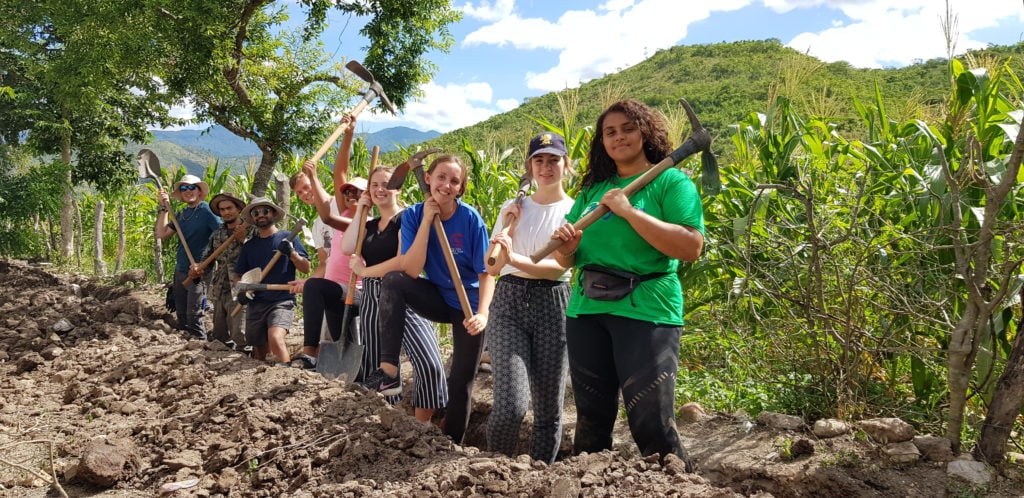 Why did you choose Global Brigades?
"The main thing that drew me to GB, was how much they're involved and then how much they support you. You don't just go and leave. . . You're not just sending a group of tourists out there and leaving them alone. There's so much preparation and the organization itself supporting the communities behind the scenes when we are not out there. And it's knowing that continuity and offering of support are regular and that provides immense satisfaction and reassurance.
Additionally, of course, I was interested in medical and health care, but it was never to just tick a box and get an experience at all. It was because I was intrigued and wanted to do something for the summer that would relate, not just for work experience, but to gain a deeper perspective and obtain various skills and a quality experience. This is something I truly believe I have gained from this life-changing experience, I mean even to this day, a couple of years later, I am still in contact with the program leader and translator and that is due to the strong bonds we built during the brigade which is such a wonderful thing!"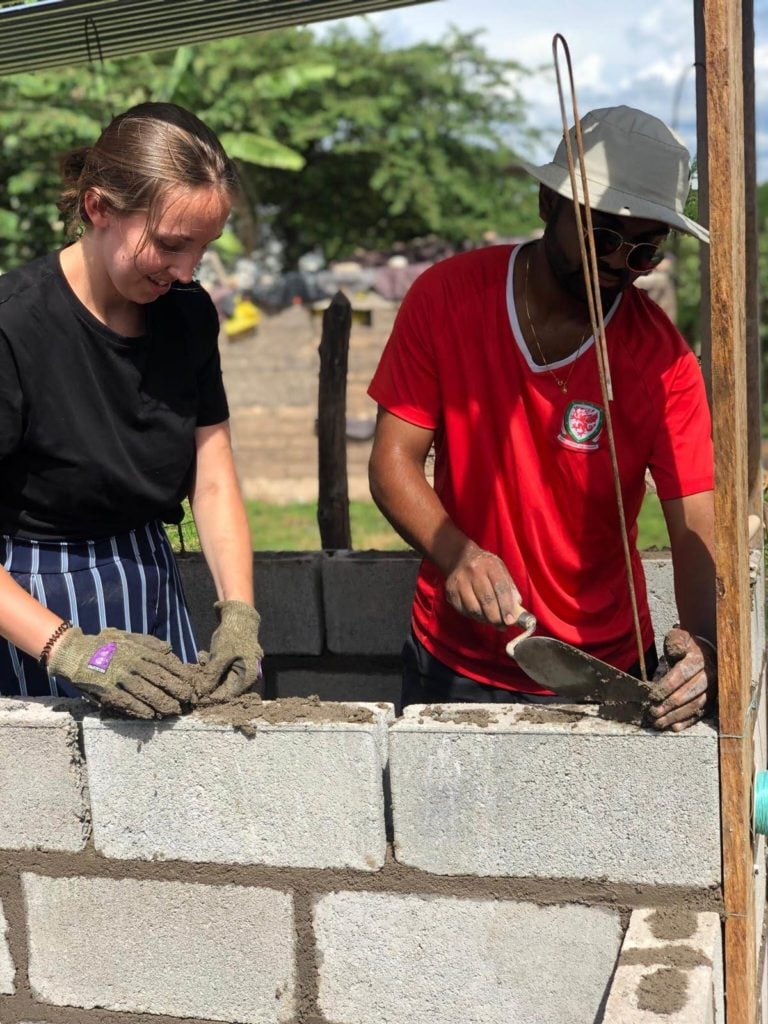 What impact have Medical Brigades made in your life?
"Global Brigades, their work, and their programs have made an incredible impact on my life and how I perceive healthcare across the world. When arriving back at the airport in Tegucigalpa following my Medical Brigade in Summer 2019, I immediately phoned my family for the first time during the week. As I explained the week I had just had with GB, my eyes just filled with tears. I honestly just cried because it was incredible, I don't know how to describe it, I didn't expect that out of the experience at all! We worked so closely with the health care professionals and the communities, and it really helped me see how grateful they are. I don't think I have ever seen an experience or heard of an experience that is so moving.
Also, the program consisted of being really hands-on; we conducted a range of tests using the optometry equipment, and we were doing it all ourselves, through guidance from the qualified optometrist, but we were really hands-on for the triage. And the communities were extremely grateful for our support throughout. Additionally, the public health days were astounding because you really got to know families personally, they would come out and chat with you, and the children would want to dance with you, it was just so moving. Furthermore, for people to come up and speak to you, and express their gratitude was really eye-opening. Although we couldn't directly communicate with them you could really see in their eyes how much it means to them and how appreciative they are. This continuous expression of their appreciation was evidence of how much it impacted people throughout the experience.
And so those happy tears on the phone to my family really demonstrated the once-in-a-lifetime opportunity I had just experienced, and how much of an impact GB had made on me. I saw how special the organization and programs GB implements are, and how grateful the people in the communities are for the help and support. Since my brigade, I have spent two consecutive years on the Global Brigades committee at the University of Birmingham, and I am about to commence my third year in the role of co-president. My commitment to the committee and sharing the amazing work of GB, encouraging others to join and participate has demonstrated the impact GB has made to my life and how dedicated I want to be to continue on with their work."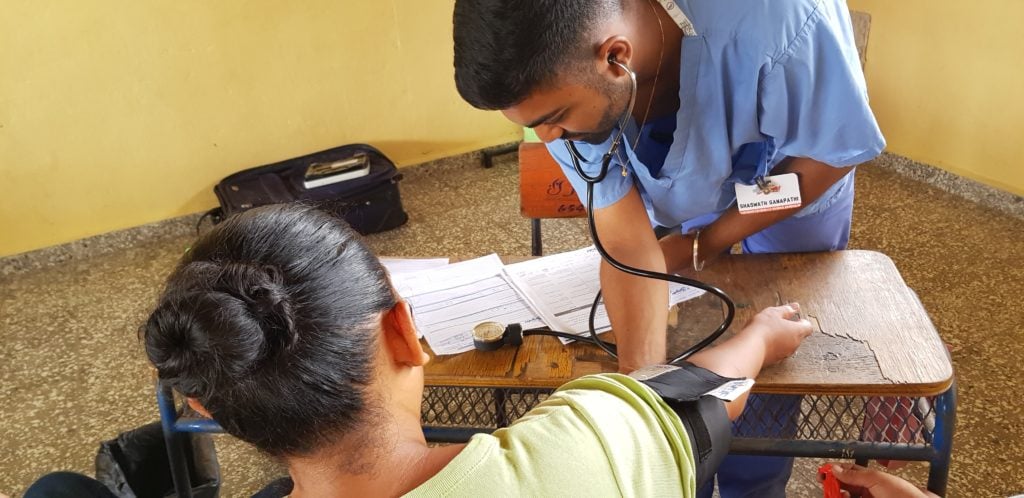 What was the main highlight of your experiences?
"The Medical Clinic, as setting up the Medical Clinic and being hands-on in the station was brilliant, as you could also practice your Spanish and meet so many people throughout the station. Additionally, you are exposed to so many different things and different learning points, e.g. taking blood pressure, and more. Also, the students and leaders themselves, as during my Brigade in 2019, we were joined alongside a few American Universities, which also heightened my cultural awareness. Hence, meeting them and sharing each of our experiences, alongside our leaders, healthcare professionals, and translators was inspirational and educational and so I would say these were all definitely my favorite highlights!"
How did your Medical TeleBrigade experience differ from your in-person Medical Brigade experience?
"Even during COVID-19, although students were not able to go on one physically, Global Brigades offered TeleBrigades to allow students to gain a quality experience just as you would if you were to go on a Brigade, which was amazing.
I learned so much more about Brigades sitting and watching, as it enabled me to gain an insight on seeing how much goes on to actually get brigades out there, which was an incredible opportunity. Also, we created videos which were going to be shown to the children, and additionally we were able to virtually get involved with an urban and rural clinic day too! This was great because you could see all that was going on even if you couldn't physically be there directly to help because we could do other things such as creating videos, directly inputting data, and more. Therefore, we did all things we could regardless of the circumstances, and it was wonderful because it really highlighted how much we could still do irrespective of not being able to be there directly and how that is still making a huge impact on lives and communities.
I can definitely say that I was able to gain just as much of a rewarding experience without any compromise in quality."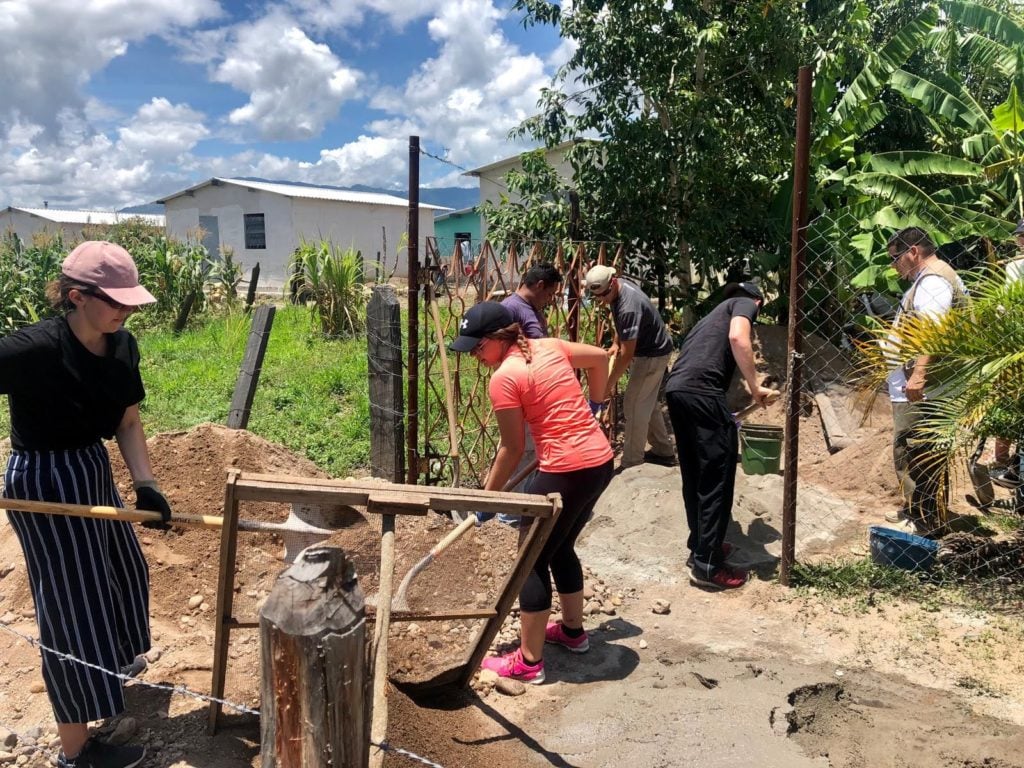 How have your experiences with GB impacted your overall perspective?
"Global Brigades' programs have opened my eyes to the global disparity we have in our health care and public health systems. It has made me so appreciative of the health care we receive in the UK, and the amazing national health service (NHS) we have for free at the point of delivery. GB has also offered a new perspective to how we tackle these global issues, by not only implementing health care temporarily but training individuals within the community to offer this care and support with medical issues. They build public health and sanitation systems to improve hygiene and have a positive effect on health. They do this to ensure communities are self-sufficient and sustainable so that once they have received the support of Global Brigades they can be in a position where they can support their members independently."
Have your experiences with GB also impacted your career pursuits?
"When I first went on a brigade, I was studying Biomedical Sciences with a bit of an idea of wanting to pursue a medical career. My time on brigade with GB played a significant part in concentrating this career for me, as I saw first-hand the impact I could have on patients and those in need of help. I have now gone on to study graduate-entry medicine and still play an active role in Global Brigades at the University of Birmingham. My time with Global Brigades has also highlighted that I would like to spend some time working within global health, and have the opportunity to travel in the future offering health care to communities in need across the globe."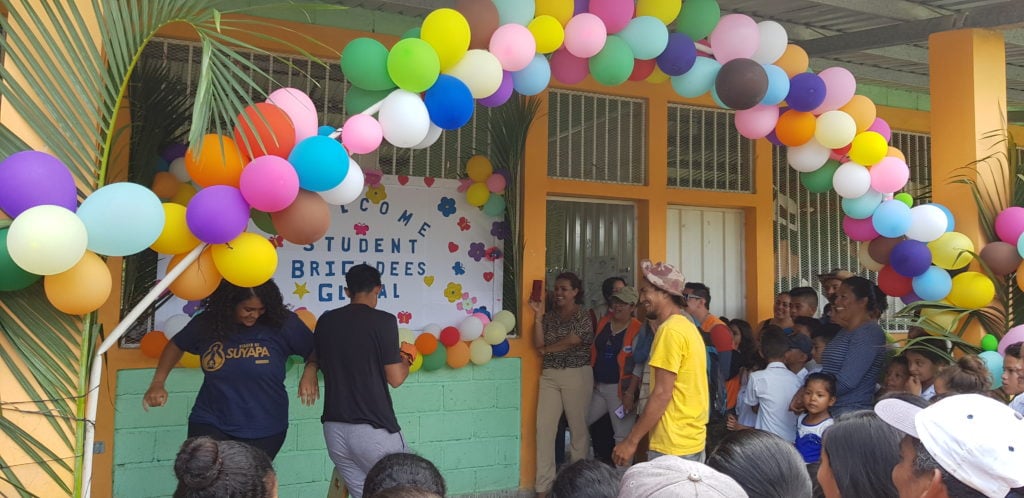 Have you noticed an impact on other volunteers within your GB Chapter?
"Others who came with me on brigade have all stayed involved with Global Brigades on the committee at the University of Birmingham, or elsewhere, with some even taking a role on the GB board. It is clear the impact Global Brigades and their program has had on us all. Additionally, this year we have the biggest committee at the University of Birmingham that we have had in a long time. The committee is full of individuals that, despite having never been on brigade, are taken back with the work GB does and realizes how special the organization is and therefore are taking on a role to spread the word to others this year by being on our committee. My co-president, Shoaib Sheraz, has never been on an in-person brigade but the TeleBrigade and work on the committee have inspired him to spend another year leading the group as co-president. I think all this demonstrates not only the impact GB has had on me, but all others that have been involved and exposed to the work that GB does.
Additionally, it is exciting at the University of Birmingham at the moment, because it has recently set up 3 new Chapters: Legal, Business and Engineering! So we are really excited to be expanding the various chapters Global Brigades offers at the University of Birmingham."
Do you have any tips for future Brigaders?
"Yes, definitely!
Firstly, I would say go in with a completely open mind, without any pre-judgment. I mean even when I am recruiting, I make sure I let potential Brigaders know that they don't need to think that they need to be a medic or be an individual with a specific background in this sector, as anyone can do it!
This is because Global Brigades is so open and welcoming to all! I mean I myself went as a Biomedical Student, so if you have the interest that's great as that's all you need, whereas that can be an issue with some programs if you want medical experience, which is another reason why this program is fantastic!
Secondly, I would recommend upcoming Brigaders to make sure they take everything in, as although it will be hectic, it will definitely be so worth it, so make sure you remain present and take every single moment in. Additionally, it's so rejuvenating to be off your phone and be in the moment and directly see the impact you are truly making on lives.
Thirdly, it's okay to do it alone, so if your friends don't want to do it or if you don't know anybody that is completely fine, because ultimately regardless it is going to be so worth it and be such a rewarding and life-changing experience!"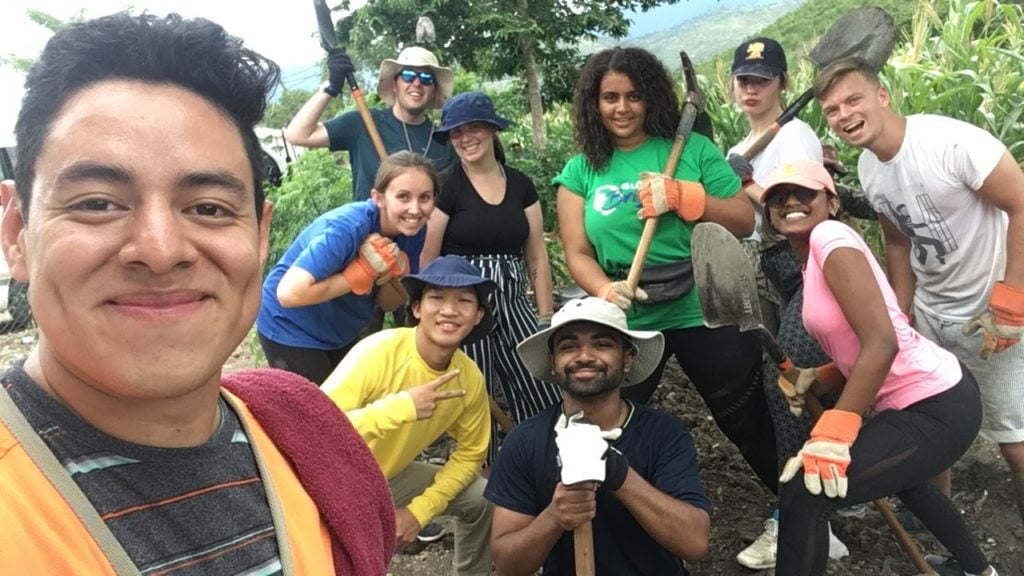 Interested in getting involved with Global Brigades?
Olivia initially participated in a Medical Brigade to gain more experience in her field of interest and returned to the UK with a fresh perspective and desire to stay committed to GB's mission and vision.
Interested in gaining hands-on experience like Olivia, building cultural competence, and connecting with like-minded individuals, either in-person or virtually? Visit the volunteer interest page on our website or join an existing chapter or start a chapter that piques your interest at your university!