The University of Southern California just returned from Panama where they collaborated with ESKALA and the communities of Piriatí Emberá and Ipetí Guna to provide consulting services to small businesses. Small businesses are the backbone of any economy, and they play an especially important role in developing countries, however, small businesses in Panama located in rural zones often face challenges, such as limited access to capital, markets, and technology.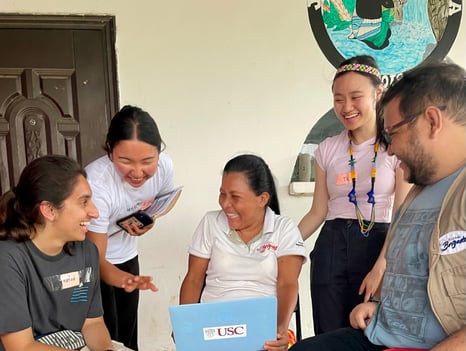 Communities receiving consulting services
The University of Southern California students provided consulting services to several businesses during their week-long trip to Panama, including:
A Community Pharmacy: The owner of the pharmacy is a community health worker who started her own store where she sells over-the-counter medication. She needed help with marketing strategies, so the volunteers provided a banner for the business and designed a new flier, business cards, and receipts. She also received some tips for WhatsApp marketing messages.
Association of Agro-Artisan Women Boa Pono: This women's association includes 16 members who host meetings in order to exchange knowledge and build a network of support. They produce different artisan materials, characterized by traditional Emberá crafts, such as beaded bracelets, necklaces, and hairbands. They also have experience working with coffee, yuca, and plantains. The Agro-Artisan Women Boa Pono received a logo, slogan, an Instagram account, flyers, and sales and inventory tracking sheets as part of the program.
Flyers made in Spanish and in Guna
The Ipetí Guna Community Bank: During previous business programs, the bank received training for their records keeping process, which they have implemented well, but their virtual and marketing presence was practically non-existent. The community bank had a logo, but it was not regularly used. The business students digitized the logo, painted it inside the bank, made new flyers (in both Spanish and in Guna), and made IDs for the board leaders of the bank with their name and their position.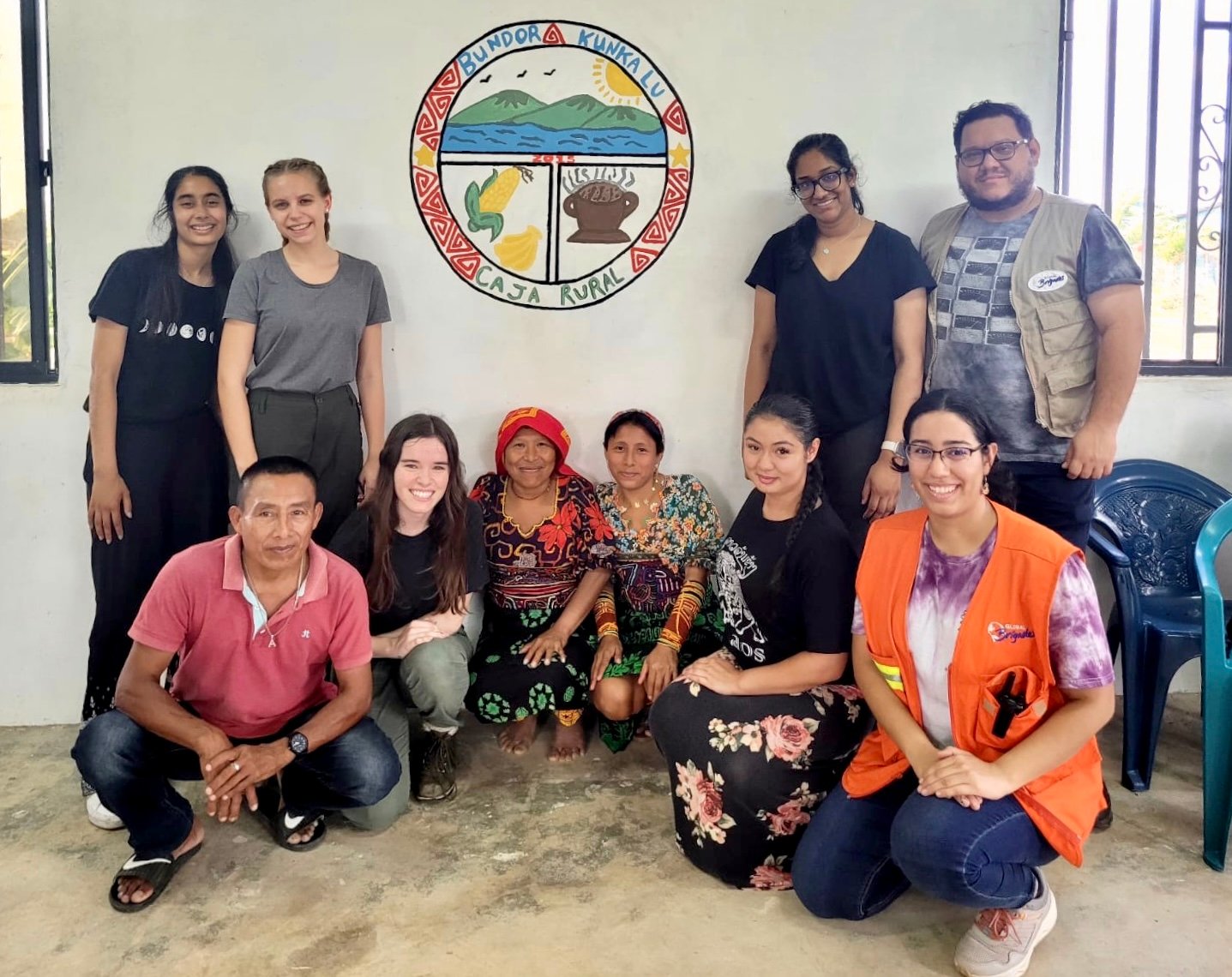 New logo of the community bank
Nisbundorgan Crafts: This women's association consists of 50 members who sell their crafts together. The association lacked proper bookkeeping and tracked records in multiple notebooks. As part of the training, both USC students and members worked together to create a binder to consolidate their records in one place. The binder has instructions on how to fill the different spreadsheets, such as expenses, fruit sales, crafts sales, inventory, etc.
This business consulting program was a success, and the USC students were able to provide valuable consulting services to small businesses who are now better equipped to succeed in the competitive marketplace. This experience is a great example of how students can use their skills and knowledge to make a difference in the world
If you are a business student, consider partnering with ESKALA and our clients abroad on an international consulting program. It is a great way to use your skills and knowledge to make a difference in the world. Want to learn more about it? Scheduled a call with us!