By GB Ghana's Business Program Manager Shiella Appiah Kubi
The Global Brigades Ghana's Business Brigade model leverages partnerships with existing public and private organizations to identify businesses with potential for growth and employment in partner communities. The business program together with Ghana's Rural Enterprises Program (REP) identifies entrepreneurs (micro and small scale enterprises) in partner communities that are sustainable and innovative. Business Brigade volunteers work with entrepreneurs to identify performance challenges and provide tailor-made solutions that cover financial literacy, bookkeeping, marketing, product development, financial literacy workshops, and develop recommendations that range from proposal writing, marketing, and bookkeeping to present to key stakeholders. Microfin Rural Bank Limited works with entrepreneurs after the each Business Brigade to provide soft loans for the execution of business plans, with flexible terms approved by Global Brigades.
In January 2018, brigade volunteers from Bocconi Business University, Italy worked with three different enterprises in Ekumfi District in Central Region of Ghana. These enterprises faced challenges and with support from Business Brigades a significant amount improvement has happened over the last nine months. The GB Ghana team is excited to share details of collaborative work that happened through the partnership of Business Brigade volunteers and local enterprises.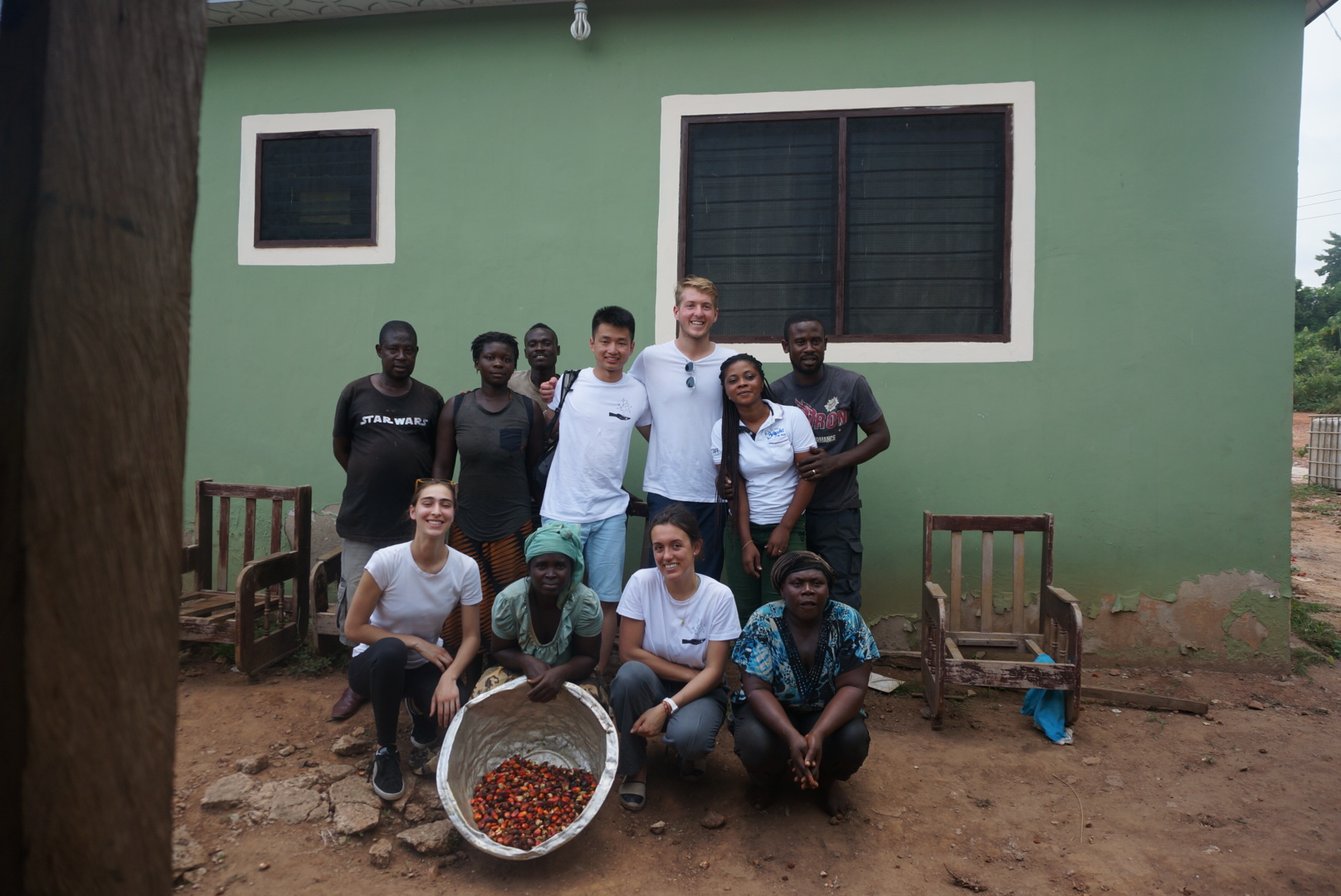 Made in Ghana Packs (MIGPACS)
Migpacs is a local business that produces sturdy leather backpacks with high quality craftsmanship. The sole proprietor of the enterprise is Louis Nyarko a 33-year old leather producer with over 10 years of experience in the trade. Louis is extremely passionate about his job and always prioritizes the quality of his bags. Migpacs had a loyal clientele of teachers who continuously return to buy his backpacks, and he relied on their referrals to grow his customer base. His main challenges were marketing his products beyond his community to enable him make enough income to expand the business, being able to produce more to reduce pricing for fair competition in the market, rebrand product to suit international market, and also have enough capital to purchase more raw materials to meet his demand.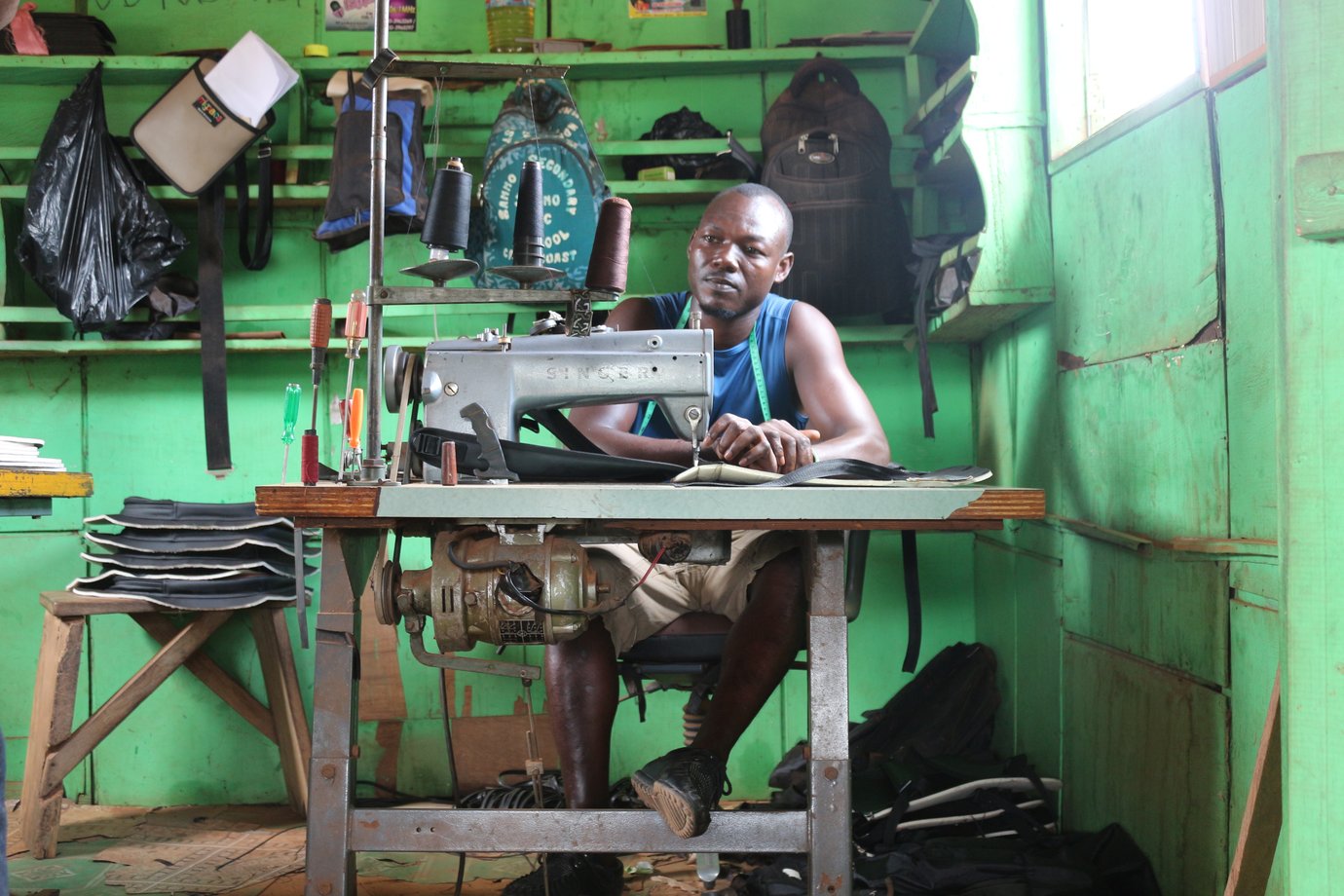 Following the volunteers' business plan designed for Migpacs, he is currently advertising and selling his products online through Soko Centre (an online shop in Ghana) which has increased his income and also reduced his cost for marketing. Through the GBO Ghana financial intermediation partnership with Microfin Rural Bank, he has also been able to purchase bulk of raw materials of the same quality, but more cost effective, allowing him to produce more product and reduce costs by 10%. He also now has an apprentice who supports him to meet demand. Compassion International also contracted him to train some of their beneficiaries in the Ekumfi District which means he has made a positive impact on the district. Following high rate of his work, the faulty old electrical meter could not support him, but GBO Ghana and the Rural Enterprise in Ekumfi contacted Electricity Company of Ghana for a new meter for his business. Migpacs was also awarded a contract by MASO Ghana to deliver customized passport holders!
MBIR AND SONS
Mbir and Sons is a gari, a local staple food of cassava flakes, processing business that runs with Mr. Mbir as the lead entrepreneur with his family providing additional support. They produce high quality gari which is bought by middlemen at a very cheap price and sold out to clients in the Accra metropolis. In order to expand his business and give him a competitive advantage over other gari producers in surrounding communities, the Business Brigade identified the need to improve the business with an improved gari processing machine, rebrand products into smaller packs, and also help the business break into the market without the intermediaries.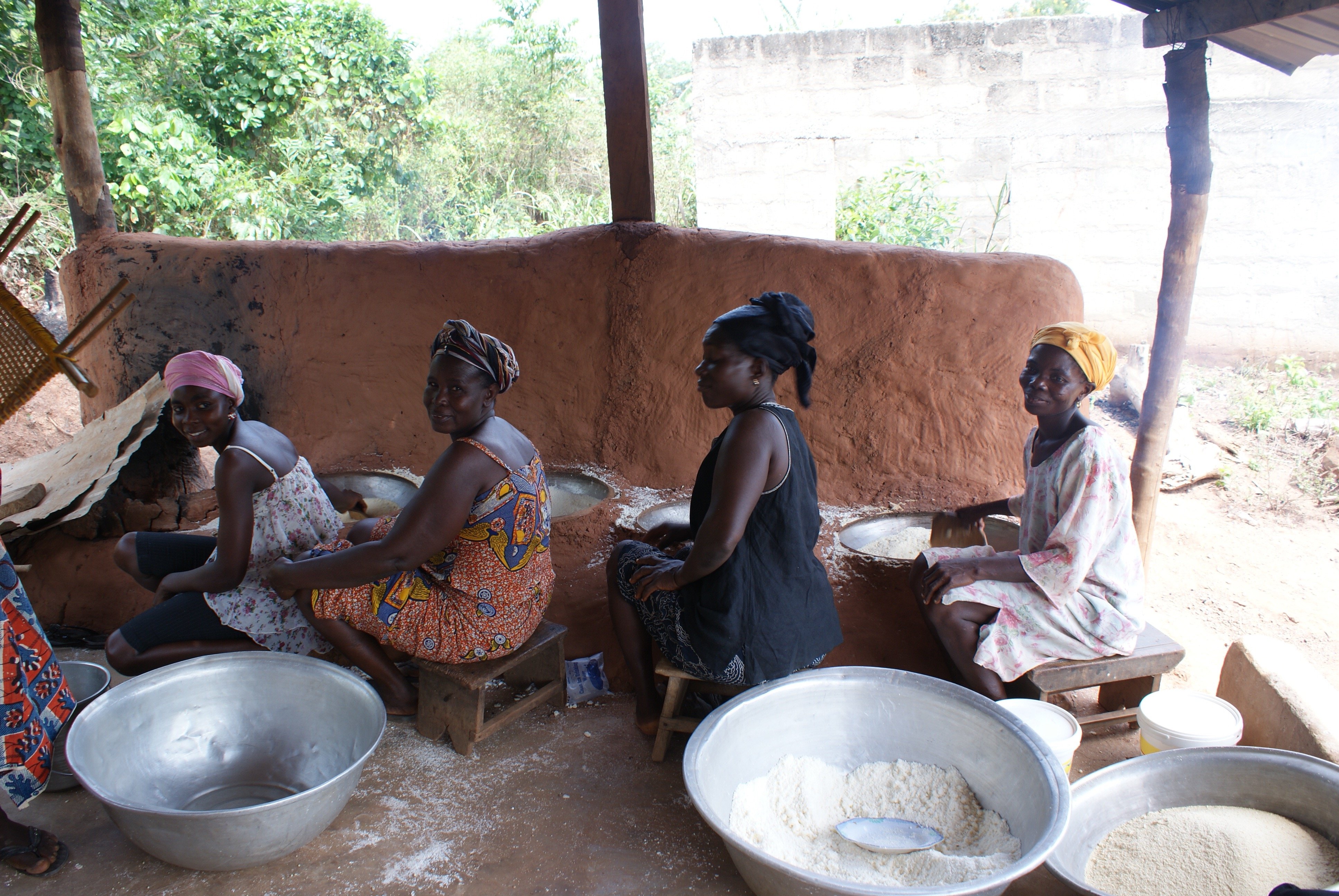 Currently, Mbir and Sons has been supported through the Microfin partnership to install a newly improved gari cooking stove with chimney to prevent inhaling of smoke. This improved cookstove has helped the business cut down fuelwood consumption by more than 60%. He has also acquired a sealer and printed branded stickers to brand products for easy identification in the market. The business is also currently selling directly to customers in Accra without any intermediaries!
THINK POSITIVE
The final consulted business was Think Positive, a palm oil processing company that produces less than one ton of palm oil per day. The company is looking to expand production to three tonnes per day by acquiring improved machinery. The Business team is therefore collaborating with the Rural Technology Facility (RTF) to help Think Positive achieve this.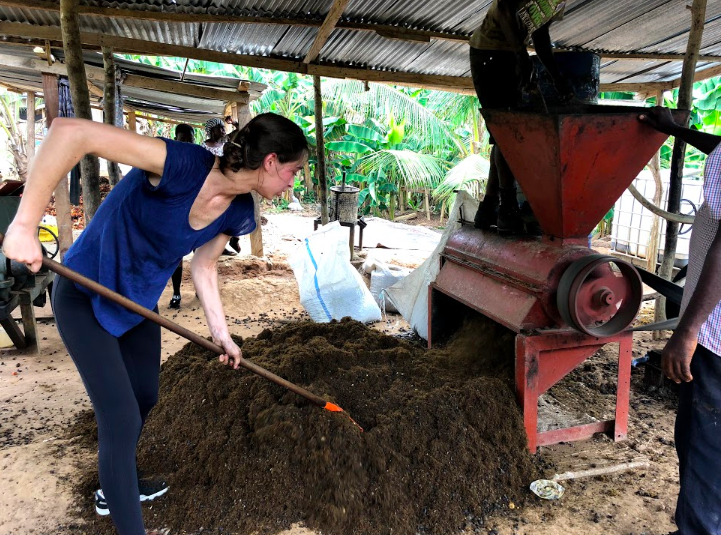 In Conclusion,
Each consulted enterprise is contributing to an improved local economy through by providing employment opportunities, as well as goods and services needed by communities. Global Brigades' business program in Ghana is more than ready to welcome all Business Chapters to Ghana to contribute to this impactful work!