Written by Casandra Huff, Chapter Advisor in Honduras and Maggie Sandoval, Program Associate Manager in Honduras
Have you ever heard the saying "It takes a village?" Not only is this the case for Global Brigades, it's much more. For Global Brigades programming to succeed with the Holistic Model, it takes collaboration with partner communities, local and international staff members, volunteers and external partners. Without our partnerships with external businesses, governments, Non-Governmental Organizations (NGOs) and non-profit organizations, it would be extremely difficult for GB to reach the level of execution that we strive for.
Each of our programs have their own unique set of partnerships to accomplish their goals in the Holistic Model to empower a partner community. Continue reading to learn about the external partnerships for each program!
Medical and Dental:
Our Medical program, along with the Dental program, has many external partnerships aside from partner communities, some of which include Vitamin Angels and Community Health Workers. Vitamin Angels is a non-profit organization that provides vitamins and medications. Our Medical program works with Vitamin Angels to ensure that medications and vitamins are sent to the countries where we work, where they are then organized and prepared to be delivered during the Medical and Dental Brigades.
The Ministry of Health in Honduras is a partner for our Medical Program as they assist with trainings and certifications of Community Health Workers (CHWs). CHWs are invited to be certified by the Honduran Government upon the completion of their training.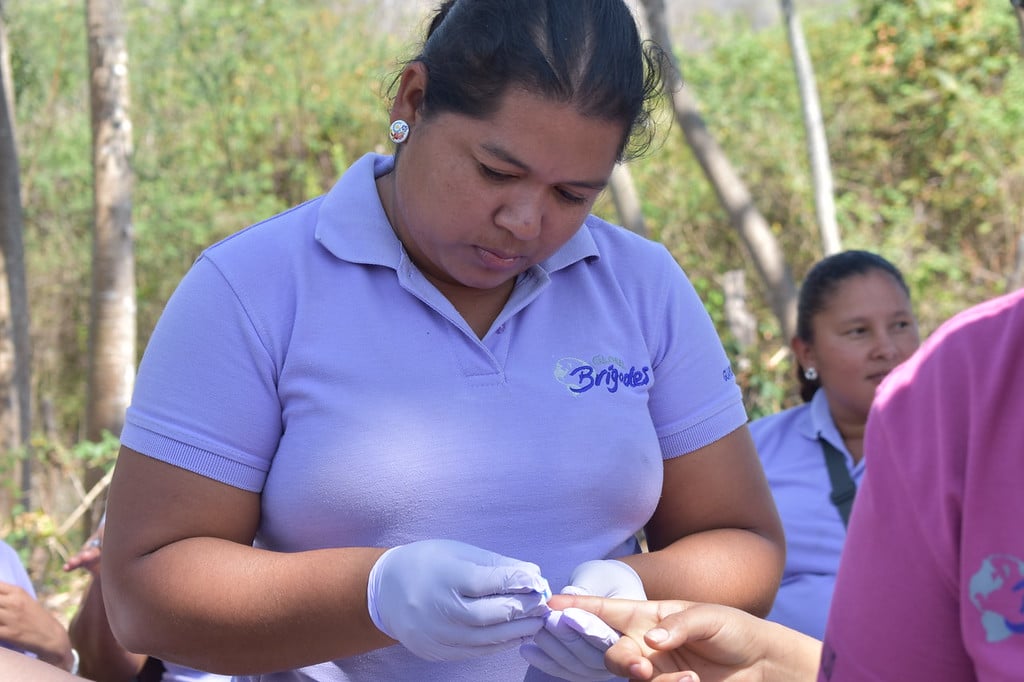 As we host mobile medical clinics, doctors sometimes find patients that require additional care and support. This may consist of cases such as a referral to a specialist, a wheelchair, or other special medications that we do not have in the mobile clinics. Sometimes, this could even mean a referral to a surgery. One World Surgery is a partner to our Medical program through the Patient Referral program. As patients require surgery, we can work with One World Surgery to meet that patients' needs.
Water and Engineering
:
Our Water and Engineering programs have many consistent partnerships and donors, because as we all know, water system projects are expensive and labor heavy. We can divide and highlight these partnerships into three categories: local organizations, local government entities and municipalities, and foreign non-profit organizations.
First, our local partner organizations make water projects feasible. Some organizations compliment the work that Global Brigades does by providing specific support to the water project, whether that be funding, training for the Water Council, or supplies and materials. Some organizations that we have partnered with in this way are Rotary Club Choluteca, World Vision, DHL, Fundesur, and Fundación Alivio del Sufrimiento. Global Brigades typically provides technical support as well as the crucial man-power needed from our volunteers for the construction of the project.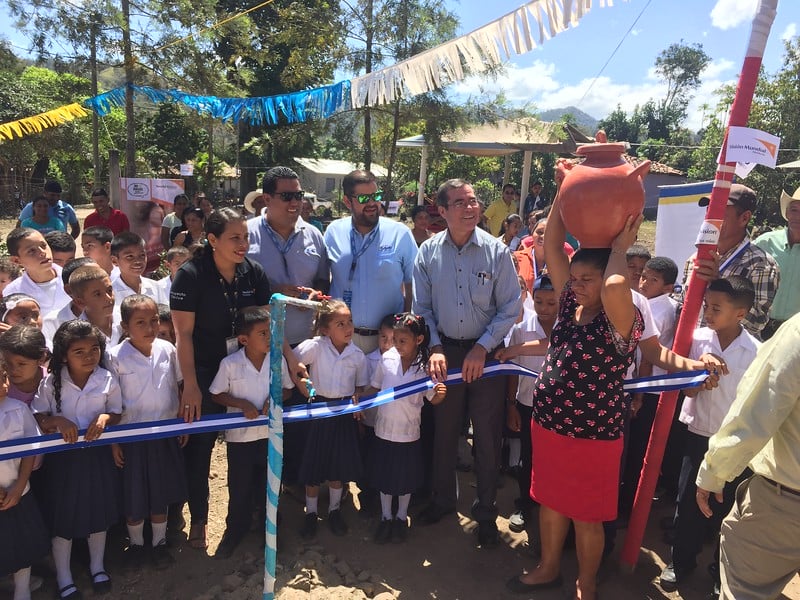 Other important partnerships established for the completion of water projects are relationships with the municipalities, or local governments of the community. We have worked with municipalities such as the Municipality of Cantarranas, El Paraíso, and Nacaome. Municipalities typically support financially toward water projects to support the development of their communities. Often, mayors are interested in financially supporting projects like these, but lack the technical abilities or manpower to implement projects, making the perfect match!
The final type of partnerships involved in our Water and Engineering programs are foreign non-profit or charity organizations that are looking for projects such as these to donate funds. One notable partnership that we have had with a foreign charity organization was with Rotary Club Bathurst-Canada to support a project implemented in the community of Los Terrones. This additional funding and support made the dream of these community members to have access to clean water a reality!
Public Health:
The partnerships of our Public Health program are similar to those of our Water and Engineering programs, as all programs are housed under one program within GB called our WASH (Water, Sanitation & Hygiene) program. Some similar partnerships to highlight include: local municipalities, World Vision, and Fundesur.
One unique partnership that is featured by our Public Health program (although important to all GB programs) is the partnership with community families. When a family within one of GB's partner communities collaborates with Global Brigades to implement a Public Health project in their home, the effort and participation by the family is critical to ensure the implementation and sustainability of a project. For example, a family is typically required to fund approximately 30% of their hygiene station through pre-savings, in other words, saving funds for the year leading up to the implementation of the project. The Community Banks and our Public Health Technicians teach the community how to save their money in preparation for the construction of the project, and the families work for up to a year to ensure they are able to contribute their portion, creating ownership over these projects. They are also required to attend multiple trainings, provide food for the mason working on their project, and ensure that the project's supplies are at their house and ready for construction. Additionally, the families are responsible for the longevity and sustainability of their projects.
Business:
One project that highlights the partnerships that the Business programs leverages for success is an initiative called Café Holístico. This project seeks to support our community partners that are coffee farmers to improve their farming of coffee beans and support getting those beans to the final consumer!
A significant partnership in this initiative is with a local coffee shop called Varietal Coffee Roasters, located in Valle de Ángeles. Recently, Varietal Coffee Roasters held a free coffee cupping event where 30 coffee producers from our partner community of El Zurzular, were invited to anonymously have their coffee tasted by a professional coffee connoisseur who rated their coffee and provided tips on ways to better their farming processes to produce more marketable beans. This partnership allows these coffee producers to receive feedback on the activity that provides their living – something that they rarely, if ever, have the opportunity to receive. This unique partnership gives these coffee farmers the opportunity to improve and be more successful in order to meet their economic goals as a community.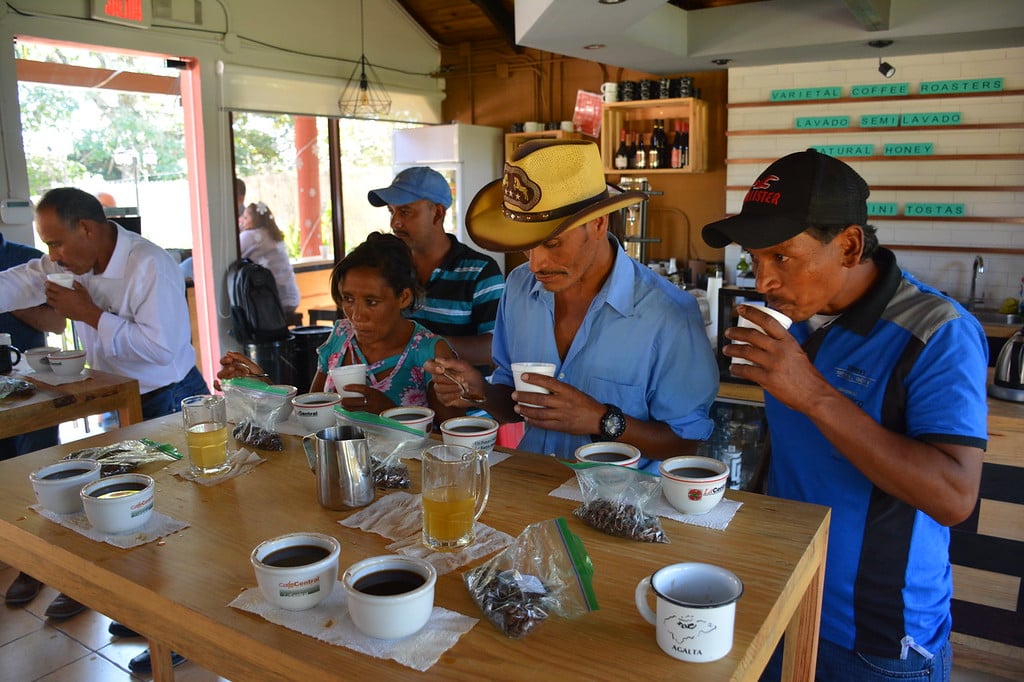 For Global Brigades' Business program in particular, it is worth mentioning some partners in Panama as well. In Panama, the partnership of the World Bank and Kiva play key roles in the Business program. Kiva has provided Global Brigades with a $250,000 line of credit, which Global Brigades is working to conservatively extend to Community Banks. These loans are given with 0% interest to the Community Bank which helps the community bank generate its own capital and credit.
In 2019, Global Brigades began a partnership with the World Bank. While the World Bank typically offers loans on a macro-economic scale, they have reached out to Global Brigades to start a new micro-economic bank project. Global Brigades is working with the World Bank in 6 indigenous communities throughout west and east Panama focusing on providing financial inclusion for indigenous people and women.
Legal Empowerment:
Partnerships are a key element to success for our Legal Empowerment program in Honduras. Partnerships with the local municipalities support in following up with cases that our Legal Empowerment lawyers take on through our Legal Clinics. An important partnership with a local private University, UNITEC, provides student lawyers that support in GB legal clinics to offer free legal advice to community members, notably educating them on their legal rights and providing steps to move forward in legal processes. We also have numerous local partnerships that enhance the experience on a Legal Empowerment brigade such as a partnership with the Supreme Court in Honduras that allows volunteers the experience to have a deeper understanding of the legal system in Honduras and practice mooting, or simulated court or arbitration proceedings.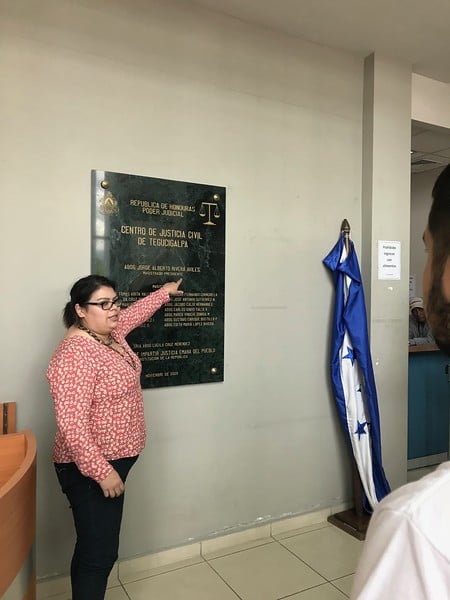 The Holistic Model:
With all of these external partnerships, our in-country staff along with volunteers are able to successfully execute the Holistic Model and create sustainable change while empowering communities. Collaboration is a key value of the work that Global Brigades does. On our website, collaboration is defined as "facilitating a "partnership" approach that makes any act of "service" empowering".
"Individual commitment to a group effort — that is what makes a team work, a company work, a society work, a civilization work." – Vince Lombardi
Are you interested in being a part of the "village"? Join Global Brigades, partner communities, local and international staff members, volunteers and external partners in the success of the Holistic Model.
If you would like to learn more about volunteering in one of our programming countries click here. If you would like to donate to support Global Brigades in the Holistic Model click here.