Written by Taylor Clouse, Global Brigades Marketing Associate
One of the biggest things that sets Global Brigades apart from other nonprofit organizations is our Holistic Model. Some of you may know a little about our Holistic Model, but others may have no clue what it is! Looking at it for the first time, it could be overwhelming, which is why we put together these 5 common questions about our Holistic Model for you to get a better understanding of what it is all about!
What is the Holistic Model?
The Holistic Model is how we meet a community's health and economic goals. Our model systematically builds community ownership and collaboratively executes programs with the end goal of sustainably evolving to a relationship of impact monitoring. To make it a little more simple, the Holistic Model listens to a community's needs, helps the community form strong leadership and organization, and seeks to build a continuous partnership through the hard work of volunteers, staff, and community members.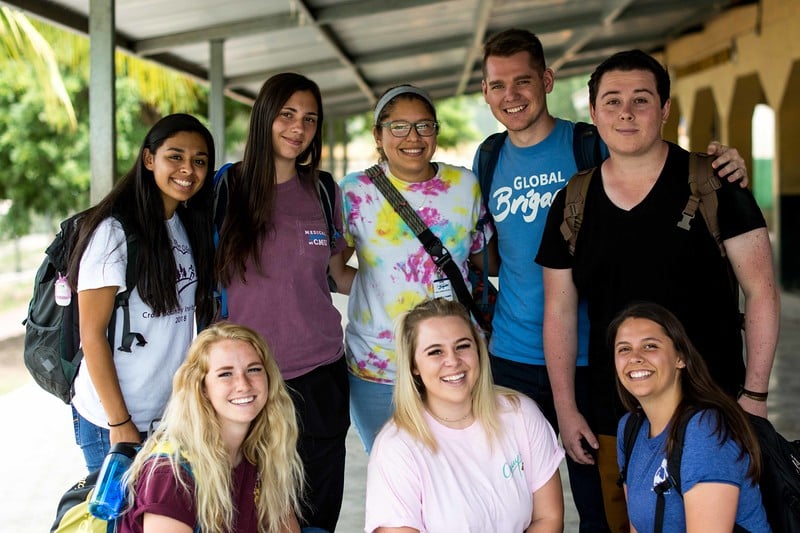 Who does it involve?
The Holistic Model involves everyone! You as a volunteer are a part of the Holistic Model as well as staff, community members, and donors. Everyone has their own unique role. Volunteers help get each program started by going on different brigades to our partner communities, staff are there to help implement each program to make sure it continues to be sustainable even after volunteers are not in country. Even donors support the Holistic Model by helping scale the impact. No one is excluded from being a part of the Holistic Model and we encourage everyone to take an active role!
What does the Holistic Model do?
The Holistic Model is a process for Global Brigades to empower a community in their health and economic goals. It works on forming leadership in communities and engaging them about the development in their own community. The Holistic Model is the method we use to implement and connect various sectors of our programs to help show communities how the programs are all related. The Holistic Model starts off very slowly in a community to help build up leadership in a community and their interest in long term programming. If we decide to make a larger investment in that community, they have to meet these six goals that tie hand in hand with Holistic Model.
The first and second programmatic goals are to support a sustainable health system through Medical and Dental Brigades. To complete this, a community must have regular, equal and affordable access to a Healthcare Professional and medication, and have daily access to a Community Health Worker. Next is for communities to have access to in-home clean water. This is not accomplished until there is continuous access to a clean water system with a Water Council in place. After establishing a clean, potable water system, we move to the fourth goal, home sanitation infrastructure. Once a community has at least 90% of households with public health infrastructure projects, we then move to goals five and six; Community Banks and economic development. Through Business Brigades, we make sure a community has equal access to sufficient, affordable credit with a trained Community Bank in place as well as supporting them increase and diversify income. After all six overarching programmatic goals are complete, the community is considered empowered.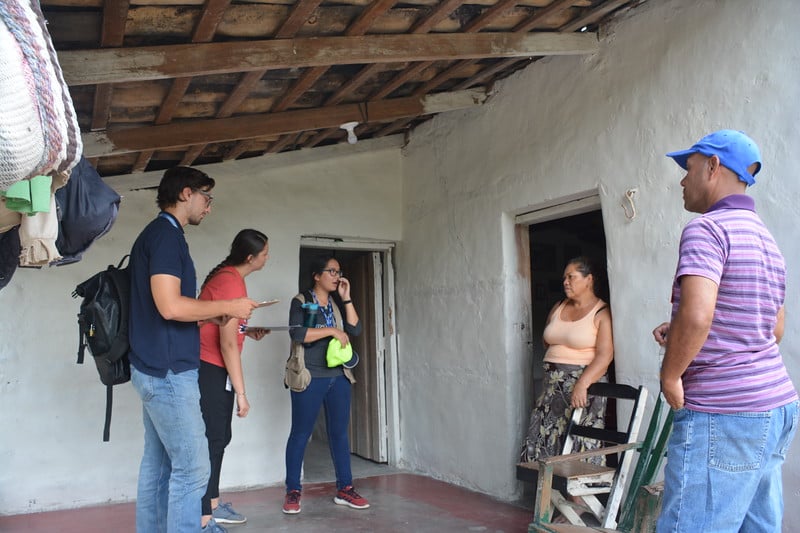 How is it sustainable?
There are many ways we measure the sustainability of the Holistic Model. One way is through The Empowered 100 (E100). E100 scales the impact we make, aligns with international Sustainable Development Goals and uses our Monitoring and Evaluation (M&E) team to refine the Holistic Model. The primary objective is to empower partner communities to rise out of global poverty through the six programmatic goals from the Holistic Model. Our Monitoring and Evaluation team measures the effects of our programming in the community. Their goal is to support Global Brigades' Holistic Model in community selection, program development, internal monitoring, and measure impact and outcomes to provide sustainable impact for beneficiaries through continuous monitoring and evaluation. After a community is empowered, the M&E team follows up to understand the impact of our programming directly from beneficiaries. We are continuously checking with our partner communities to ensure that the programs implemented are sustained!
Do we send volunteers to communities that have completed the Holistic Model?
We usually do not send volunteers to empowered communities but that doesn't mean we leave them high and dry! You may visit an empowered community if you're with a Legal Empowerment Brigade or if you are working with staff to do community follow ups. We have local staff visit communities to make sure everything is up-to-date and there are no issues. We also have a Community Health Worker program that is made up of volunteers from local communities to facilitate basic health services. Although there are many partner communities that have completed all of the goals of the Holistic Model, that does not mean the work stops! We are always looking for ways to empower partner communities to continue to achieve their health and economic goals.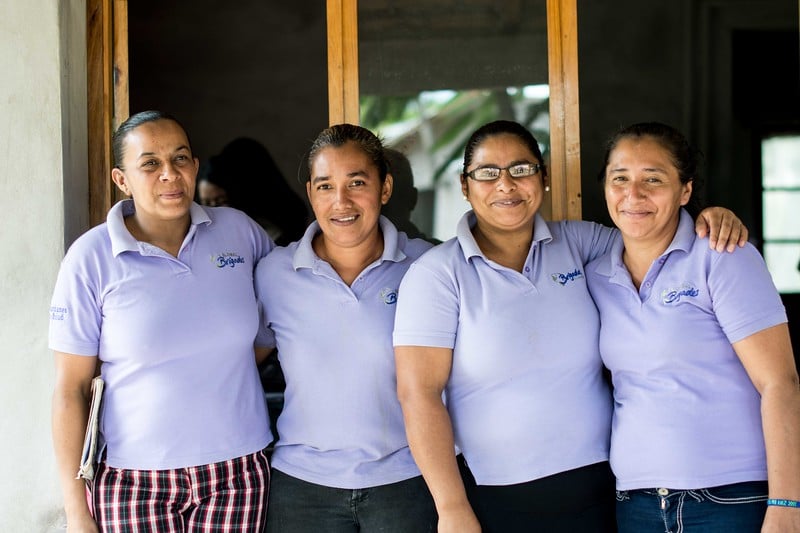 The Holistic Model is a tool we use to collaborate with community partners in order to empower communities and make our programming more sustainable. Pedro Galindo, a member of the Community Bank from the community Cerro Bonito in Honduras, said "Since GB has come, people have seen the difference they have made. They have taught us that if you want something you have to work for it. We are very thankful for GB. Since we've built this partnership with GB, things have been a lot of better in our community and we hope to continue this partnership." We plan on continuing the partnership we have with the community of Cerro Bonito, as well as all of the other partnerships we have made.
The Holistic Model may differ community to community or country to country but the impact and empowerment remain the same. If you want to take an active role in the Holistic Model as a volunteer or donor, reach out to us at admin@globalbrigades.org!