Ethical volunteering can leave a positive impact on both the volunteer and global community. For that to happen, we need to look at our own motivations for volunteerism and the motivations of the programs in charge.
The ethics of volunteering go beyond wanting to do good while you're abroad. It's about sustainable changes that empower global communities.
What Is

Ethical Volunteering

?
Ethical volunteering is responsible, sustainable volunteering that goes beyond good intentions. This is volunteer work that is beneficial to both volunteers and community needs.
Whatever the volunteer programs you've worked with in the past, when you sign up for future volunteering, make sure that the program operates ethically. A sustainable, student-led health initiative like Medical Brigades is transparent about its intentions, goals, and progress.
In the short-term, ethical volunteer efforts avoid the trap of white saviorism. This is a performative type of activism where privileged people swoop in to provide aid to local people they find disadvantaged. It's a problematic mindset that drives short-term volunteers to travel and work in such a way that serves the volunteer more than the people they believe they are helping.
To volunteer ethically and embrace more sustainable efforts, volunteers must start by examining their own intentions.
The Ethical Obligations of Volunteers
What are the ethical obligations of volunteers? The ethical obligations of volunteers are to make sure that their intentions and those of the volunteer abroad programs they work with are ethical and sustainable.
Before you sign up for a volunteer project, consider why you're doing so. Ask yourself the following questions:
Why am I interested in volunteering abroad and working in this specific country?

Have I studied the history, culture, and local economy of the community I plan to work with thoroughly enough?

What have I learned about the underlying causes of the lack of community development in my volunteer placement?

Do I have any pre-existing perceptions toward people in the host community that I can work to unlearn?

What have I posted on social media about my volunteer travel and why?

How would I want to be represented if I was a member of this community?

How will my volunteer trip impact my behavior after I return home?

What am I doing to volunteer locally and domestically to promote similar initiatives?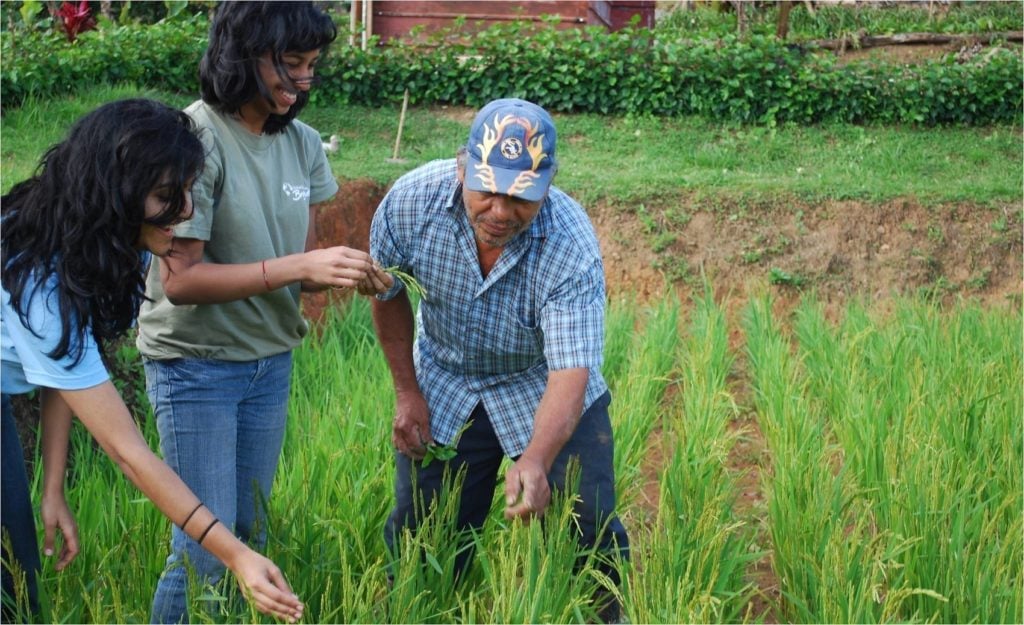 How to Know if a

Volunteer Opportunity

Is Ethical
There are many different types of volunteerism. Green volunteering or short-term projects within your local community can be just as meaningful as working abroad. Before you sign up locally or internationally, it's important to know whether that volunteer experience is an ethical one.
How does one know if a volunteer opportunity is ethical? A volunteer opportunity is ethical if that opportunity meets standards around sustainability, cultural awareness, and transparency, for starters.
Now that you've done the important work around self-reflection, consider how you're going to identify ethical nonprofits, non-government organizations (NGOs), and other volunteer programs. Here are a few things to ask from a program perspective:
Is the program's approach community-centered? An ethical program should partner with a local community before identifying areas of need. This supports long-term change, versus voluntourism

efforts

that aren't always in the best interests of these communities.
Is there a focus on sustainability? Is there a lasting impact from the efforts of previous volunteers, or is the program focused on short-term solutions? Sustainable programs support empowerment of the communities they partner with, not a long-term dependence on organizations.
For international organizations: Does the program have a consistent presence in partner communities? A big red flag for ethical volunteers should be opportunities in which no local presence is maintained. For instance, Global Brigades has a significant presence in each local community we partner with. If the program you're looking into only does short-term trips with no local presence, that's a sign they may not operate sustainably.
Is the program environmentally responsible? Ethical programs minimize their impact on natural resources. Programs that work with wild animals and animal welfare are particularly vulnerable to voluntourism.
Is the program skill-based? Ethical programs match opportunities with volunteers' skillsets. That can look like healthcare

-focused trips

for pre-med students seeking gap year or study abroad alternatives or work on an organic farm for food science majors.
Does the program support cultural awareness? Global citizenship is about having an awareness of communities beyond your own. Self-awareness is great, but a good program should offer education on cultural sensitivity and partner communities.
Does the program operate with transparency? Whether you volunteer abroad or closer to home, you should know where your program fees are going. A volunteer program should also be able to show that their efforts are supportive and sustainable.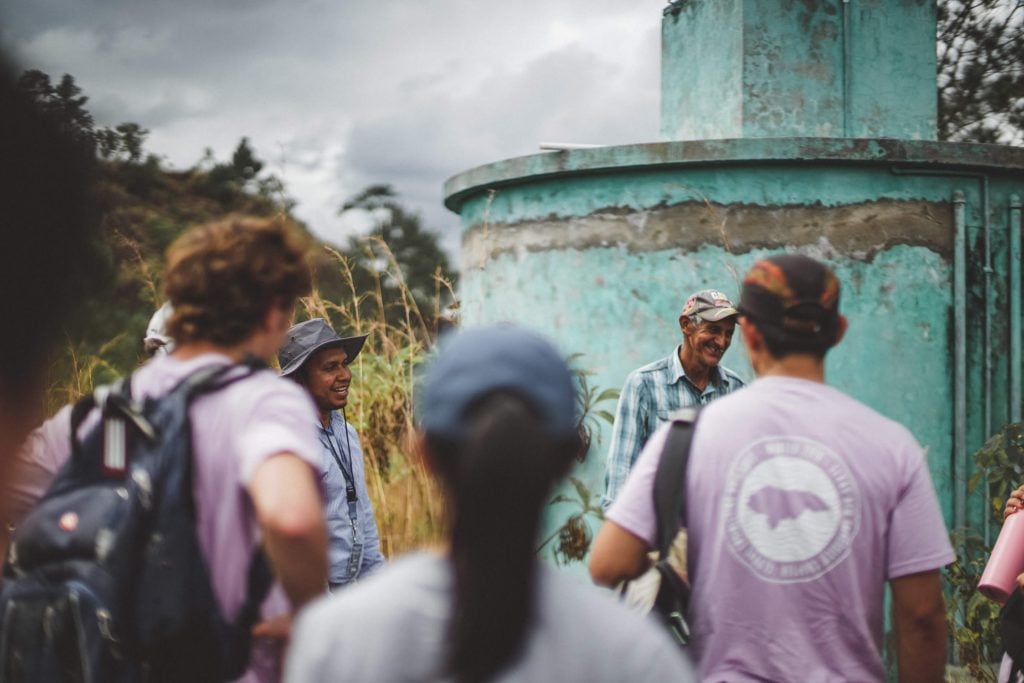 Volunteers from the 2019 Texas A&M Engineering Brigade with the Water Council President in Corral Quemado, Honduras.
What to Avoid When Volunteering Internationally
A lack of planning or cultural sensitivity can quickly turn even well-intentioned programs into an exploitative situation. It's important to be educated about the volunteer organization you are interested in because volunteer programs aren't always operating in an ethical way.
Poorly-run programs can end up causing more problems for a community than they can solve. For example, short-term infrastructure projects may sound good in theory, but in practice may be taking jobs from the local economy. Consider what long-term maintenance of infrastructure projects will be necessary and how the maintenance will be funded.
Global Brigades' WASH infrastructure projects are led by local technicians and engineers. Our water infrastructure projects are maintained at a planned rate funded by a water tax and led by local boards. We take significant effort to ensure very community we partner with benefits in the long-term.
Orphanage programs, in particular, defy the ethics of volunteering. These are programs that may profit from keeping families in poverty, even breaking up families in worst case scenarios. If your intended program involves childcare in any way, it's on you as a responsible volunteer to make sure there are child protection policies in place.
When looking for an international, ethical volunteer match for your skills, avoid programs that make it a little too easy.
A solid volunteer program will want more than your program fee and proof of vaccinations. They have processes in place to vet applicants and educate new volunteers to ensure a high level of cultural sensitivity. They make sure volunteers are qualified to participate in their programs. Their programs are mutually beneficial, but prioritize partner communities.
Changing the Language Around Volunteering
Ethical issues in volunteering are often connected to how we talk about those volunteer efforts. There are negative connotations around "missions" and "service" trips for a reason. That kind of language suggests these communities need us to save them. These are performative ethics.
A more ethical approach is centered around partnering with communities to address existing challenges. It can be hard to find organizations that avoid coded language, but start by looking at marketing materials from program employees or charitable workers.
Avoid programs that make big promises in their branding, particularly those centered around what a volunteer will "get" from the experience more than the benefit to the community involved.
Volunteers shouldn't be tasked with "changing the world," for example. Ethical volunteering language should be about uplifting partner communities in a sustainable way. That suggests a more equal partnership.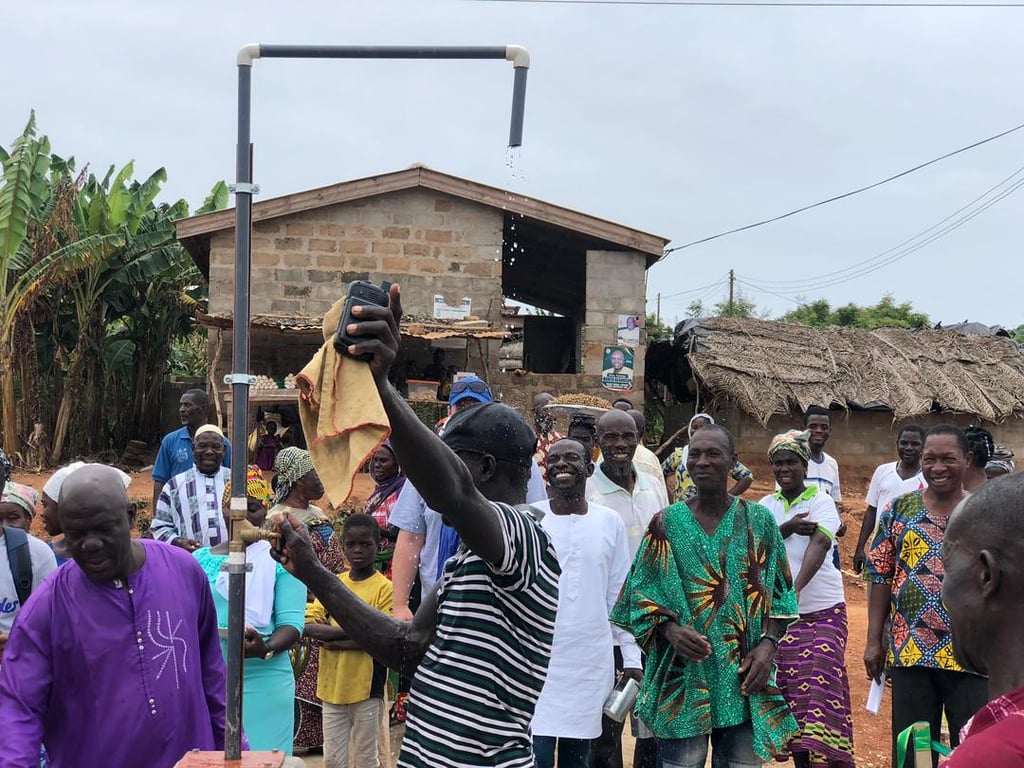 Community members at the Standpipe Commissioning in Immuna, Ghana.
Is Global Brigades Ethical?
Global Brigades is ethical because it is rooted in partnership, empowerment, and sustainability. Our volunteer efforts abroad are student-led, but there is so much more that happens outside of our brigades to ensure a sustainable impact in partner communities.
Our programs focus on creating scalable systems long-term, rather than short-term volunteer efforts that look good on social media. We know ethical volunteerism goes beyond feeling good about volunteering abroad in the moment.
That focus on sustainability is built into everything we do. Our framework considers the United Nations' Sustainable Development Goals (SDGs) primarily on good health and well-being, water, sanitation, and hygiene (WASH) projects, and economic growth. We also reach into other development areas such as gender equalities, reduced inequalities, and more.
A good example of this and how we operate is our Medical Brigades.
Is medical volunteering ethical? Medical volunteering is ethical when it's done in a sustainable way with qualified, skilled volunteers in partnership with local infrastructure and licensed professionals.
Our Medical Brigades provide pre-med students and aspiring healthcare workers with the opportunity to gain experience in global health, shadowing doctors and other medical professionals and helping organize patient care. A big piece of that is education about barriers to sustainable healthcare, like necessary infrastructure improvements for access to public health and clean water.
Global Brigades is more than a medical relief organization. It is an internationally recognized development initiative working to build sustainable communities. The United Nations has named Global Brigades the most effective poverty alleviation program in Panama due to its efforts in building public health infrastructure like water systems and strengthening local economies.
With support from grants and partners, including the World Bank, UNDP, Inter-American Development Bank, Rotary International, and many others, Global Brigades facilitates year-round sustainable development work involving student volunteers. The comprehensive programming aims to have a lasting impact by empowering communities from within.
We know that everything is connected when it comes to long-term change, but that interconnectedness is what makes our program so powerful.
Join the Largest Student-Led Movement in Global Health
Our Medical Brigades take an ethical approach to global health. Join us and our partner communities in Latin America, Africa, and Europe to make sustainable changes in the health of those communities.
Are you a pre-med student? Learn about Global Medical Brigades and how to join or start a Chapter at your school. We're the largest student-led movement in global health!
Unable to travel? Join us on a Medical TeleBrigade to participate in our efforts virtually. Help us make sustainable changes in global health wherever you are.