Studying abroad has its pros and cons. It's a great experience, but it can be out of reach for a lot of people. Volunteering abroad, on the other hand, can be much more accessible and inspiring! Here's why it might be a better option for you:
1. Make an impact
Unlike studying abroad, volunteering can allow you to leave your mark on the world. Whether volunteering at a clinic or helping build a clean water system, you will have an impact on local communities. You will be part of something bigger than yourself, contributing something of value to communities abroad.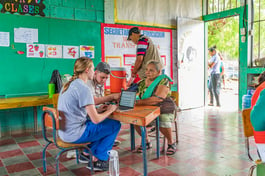 2. Hands-on learning
Volunteering abroad teaches you things that you could never learn in a classroom. You spend your time learning practical skills from professionals in the field. No more staring at a screen all day and drowning in boredom; international volunteering gives you the freedom to learn and grow outside the classroom.
3. Gain unique experiences
Volunteering abroad will make you stand out from the crowd. Whether applying for med school, law school, business school, or even for a job, you will have experiences that most can't boast. Practical experience is something critical that many candidates lack.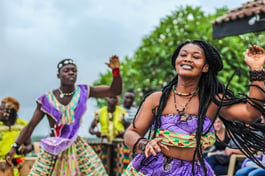 4. Get to know a new country and culture in a different way
If you're considering studying abroad to gain new cultural experiences, you should consider volunteering abroad for the same reason! You'll be immersed in a new country and culture, and also get to know a different side of that country than you would as a student. You'll have the opportunity to learn from others who have different lifestyles.
5. More flexibility
Finally, volunteering abroad is more flexible than studying abroad. You can volunteer for shorter periods of time - for example, one week instead of a whole semester or year - and you can choose when you want to go. And, you also have more freedom of choice when it comes to where to volunteer. You could even volunteer virtually with one of our TeleBrigades programs! Find out more about our Medical TeleBrigades program here.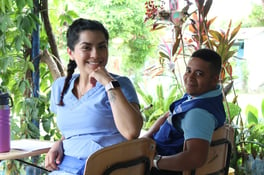 Volunteering abroad with Global Brigades
Global Brigades offers short volunteering opportunities in Honduras, Panama, Guatemala, Ghana, and Greece. With seven different types of Brigades - Medical, Business, Public Health, Water, Engineering, Dental, and Global Legal Empowerment - volunteers are able to tailor their experience to areas of interest to them, while also supporting the holistic development with the communities they partner with. Volunteers work alongside local professionals, gaining unique practical experiences, while also helping communities achieve their development goals, which builds a closer connection to the people volunteers work alongside.
To find out more about our global volunteering opportunities, click here.