Published: May 24th, 2021
Written By: Volunteer Engagement Manager Anna Jamieson, Volunteer Engagement Associate Rebekah Kawas, and former Volunteer Engagement Associate Allie Smith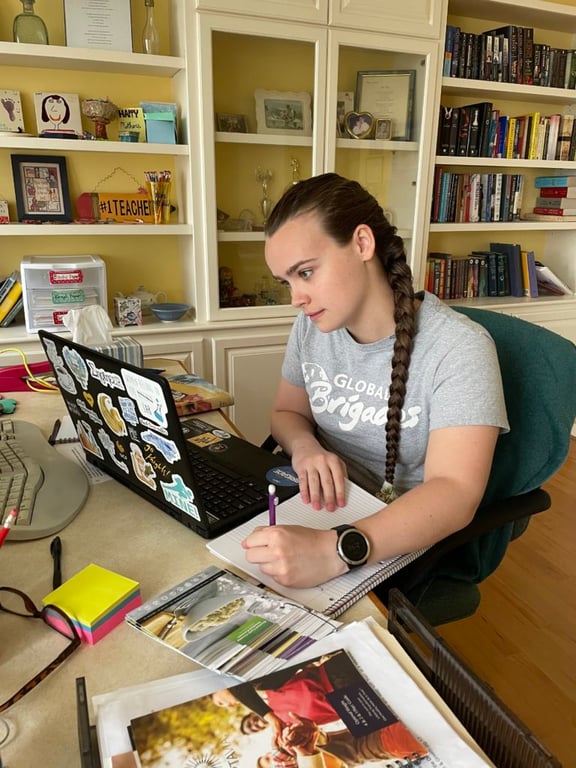 Curious (and Skeptical) about TeleBrigades
As staff members based in the United States and Canada, Global Brigades' Volunteer Engagement Team does not get the opportunity to participate in GB programs often; however, that changed with TeleBrigades! We were curious (and perhaps a bit skeptical) about how a TeleBrigade operates, how volunteers would participate, and what impact could be made in a virtual setting, so we decided to hop on a couple of TeleBrigades alongside student volunteers and staff.
TeleBrigades are Global Brigades' virtual opportunity to engage in our programming and make an impact from home! This program includes everything volunteers love about in-country programs, but with less environmental impact, a significantly reduced donation goal, and approximately 20 hours of international community service. We also offer Medical, Business, Public Health, Engineering and Legal Empowerment TeleBrigades. After sitting in on both Medical and Public Health TeleBrigades, we were blown away. Here are some of our key takeaways:
Getting an Inside Look
The TeleBrigades programs are an amazing opportunity to get an inside look at Medical, Business, Legal Empowerment, Engineering or Public Health programs. The insight that is provided by participating on a TeleBrigade is unparalleled. One of the most interesting aspects of the Medical TeleBrigade for me (Anna) was seeing the live Optometry station. Being able to see the autorefractor work in live time and see the impact that consultation can have on an individual's life is incredible!
Being a Part of Direct Impact
Be a part of direct impact without extra logistics like meals and lodging. This is especially great for volunteers who have faced challenges in the past with participating in international travel! Being a TeleBrigade volunteer means you are helping our healthcare providers, technicians, and engineers continue their work on the ground for communities as promised by our mission – even during a pandemic. All donation goal funds go directly to perpetuating impact with your program of choice like setting up your Rural Medical Clinic and making sure you have enough staff support. Even Arizona State University and the University of Mary Washington's Medical TeleBrigade as recent as mid-December allows for monthly physician consultations in the future.
Contributing to Community Development Goals
Each TeleBrigade has a series of deliverables that volunteers work on to contribute to a community partner's development goals like creating an educational video about dental hygiene or a business plan for a local entrepreneur. While on the Public Health TeleBrigade, we listened to the University of Central Florida present a Community Health Action Plan for El Junquillo, a community located in the southern region of Honduras. Through collaboration with community leaders and a GB coordinator, students developed the action plan after analyzing both quantitative and qualitative data.
Becoming a Global Citizen…From Home!
A TeleBrigade is the perfect opportunity to participate in Global Brigades' programs and make a global impact from home. You will learn a lot about your specific program interest, the cultural context in the country that you are partnering with and about GB's Holistic Model and sustainable development programming!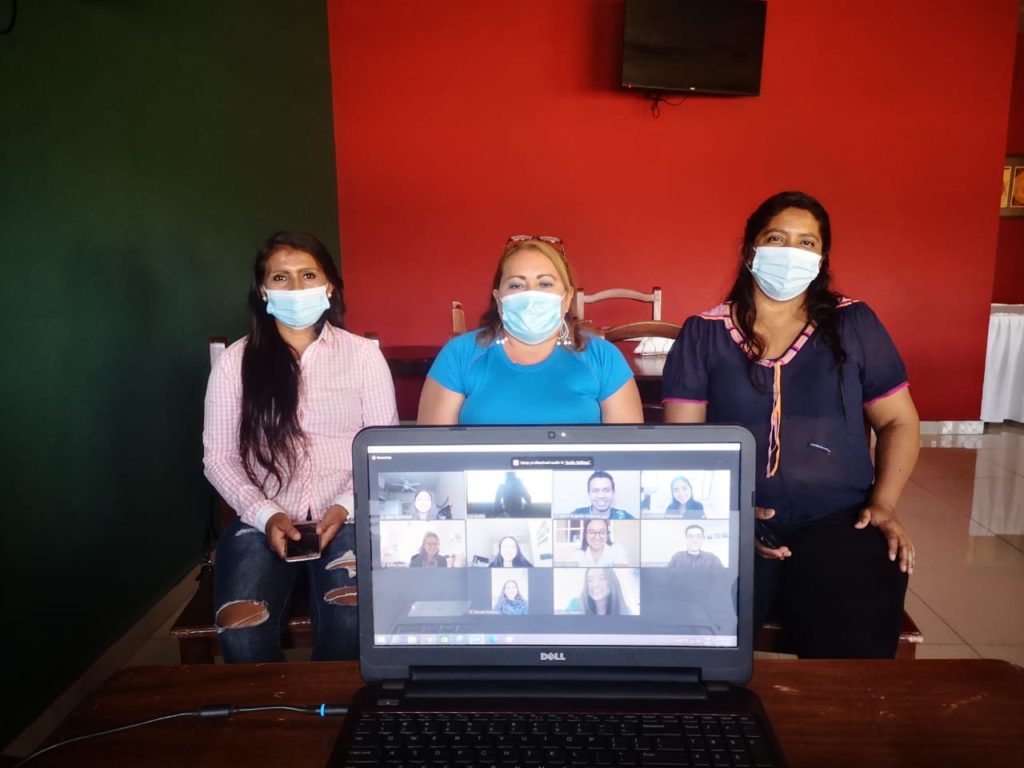 Global Citizenship in Virtual TeleBrigades
The addition to TeleBrigades, our programming opens the opportunity for more students to experience international volunteer opportunities and the Holistic Model. Join us on a future TeleBrigade to continue discovering more about your role as a Global Citizen and how our collective efforts make a difference. Visit our website to learn more about which program is right for you.
No Chapter on your campus yet? We can support you in becoming a Leader on your campus to directly participate in impact through GB. Fill out an Involvement Form to get started.