Tabitha Baca, president of Miami Dade College's Global Medical Brigade chapter, recently helped organize an extremely successful fundraiser raising over $4,600 for a sick child in Ghana.
Tabitha explained to us the inspiring story of how she first met Prince Inkoom, a 6-year-old boy in Ghana who has extra-pulmonary tuberculosis, and why she felt the need to help out: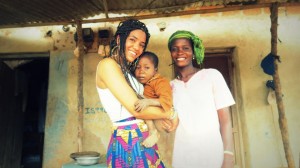 It was the first week of our internship in Ghana and we nicknamed it the 'door' day because it wasn't 'door to door' like in regular brigades, it was just a whole day with one family and this 'door' day is when I met Mary and Prince. We went behind the school in Egyankwa during recess where there were ladies selling an array of goods: rice, beans, fufu, etc. All the way in the back was a woman holding a little boy in her lap selling little bags of rice. She had the most inviting smile so I went with Leticia, an interpreter, and we sat down next to her. I began asking her about her job at the school and her kids. She told me about her family but she never mentioned Prince's disability. I then asked her why Prince wasn't at school with her other kids. She told me Prince was mute and immobile from the waist down- he was born this way. Mary told me that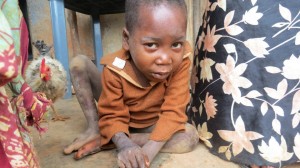 she was a farmer and sold rice for a living and that she couldn't afford to pay for Prince's medical expenses. I asked if she was willing to work with me to improve Prince's health and whole-heartedly she agreed. Mary and Prince were blessing in my life; they helped me much more than I thought possible and when I came back to Miami I felt like it was my time to reciprocate the favor. I sought help from my mother and with the help of the Gables Gals, a Food and Festival was organized to fund Prince's expenses. Although I could never repay them for the life lessons they taught me, I felt like it was a little help. Prince will always be my inspiration and motivation and I'm so grateful I met him. Prince and Mary changed my life in the most incredible way.