Imagine if an experience abroad were a vehicle to end poverty.
Would you go?
Global Brigades is excited to offer you this unique opportunity through our partnership with ThinkImpact, the Summer Innovation Institute. It is an experiential social entrepreneurship education program for college students and young professionals in rural Africa. Learn about a new culture while exploring entrepreneurship and innovation in emerging economies. The 2012 Institute runs from June 20 to August 12. Every great idea has a story. Start yours this summer with ThinkImpact.
Brigaders: This is an excellent opportunity to build upon your Brigade experience, to further develop your cross cultural skills, and to utilize the insights you have gained working with rural communities. ThinkImpact is inviting all Global Brigades volunteers to apply via a special GB ThinkImpact online application.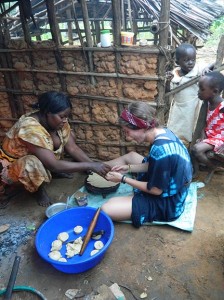 Join ThinkImpact this summer in Ghana, Kenya, Rwanda or South Africa. Apply now.
Contact Community Manager Jessica Morse (jessica@thinkimpact.org) today for more information about this exciting opportunity.