Have you ever struggled to explain what Global Brigades is to your family, friends, or potential volunteers? We know that it can be difficult, but so important, to find the words and resources to perfectly explain what it is like to take part in a this international movement of empowerment and sustainable development, which is why we need your help! Starting January 30th, we are launching a new competition, and the best part? YOU could win a brigade scholarship! All you have to do is submit a video.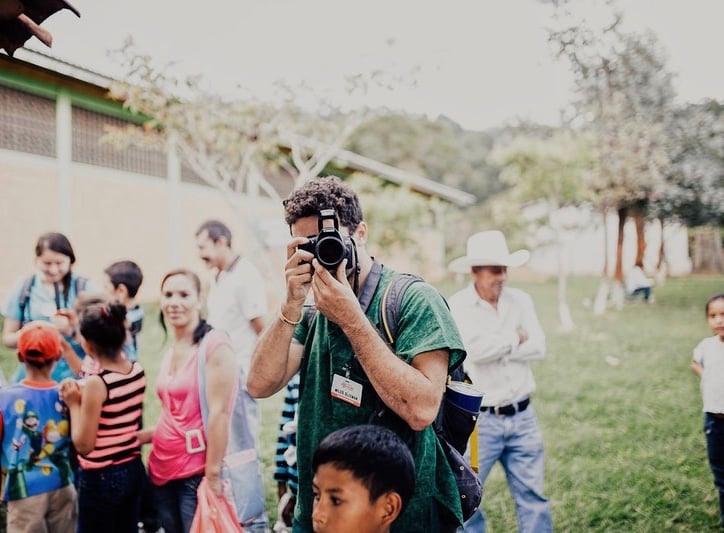 Here are the top three finalists from the previous Video Competition!
These finalists earned their spot for many different reasons: their videos included staff and community member perspectives, told a captivating story, and were creative! We also enjoyed that these finalists highlighted the positive impact made through Global Brigades, provided information with data from M&E, had good quality audio and footage, and utilized the GB Brand Resources.
We need your help to encourage more people to get involved in the Global Brigades movement! The videos you submit can be about the Holistic Model, a specific brigade program, The Empowered 100, or anything else that would be resourceful to future GB Chapter Leaders and brigaders like yourself. We want your videos to tell a story or have a central theme so that it can inform future volunteers what Global Brigades is all about! The videos can be film-based, drawn, graphic design, or animated, the more creative the better.

The top three videos will be featured on the Global Brigades Youtube Page, and the winner will earn one brigade scholarship. Global Brigades Staff will utilize the competition rubric to choose the best three videos, and then it will be up to the public to vote for the winner! The winner out of the top finalists will be based on which video receives the most likes, comments, and shares. You have until 11:59 pm on October 23rd to submit your video. Questions can be submitted to alexa.schmidt@globalbrigades.org. Be sure to include 'VIDEO COMPETITION' in the subject line. Happy creating!
Instructions:
For your upcoming brigade, print out the guidelines below and plan your video content!
With the content you've captured, be sure it meets ALL of the guidelines listed below, and that you've tailored the video to earn as many points as possible.
Submit your video by 11:59 PM CST on October 23rd to the Global Brigades Video Submission Form
Finalists will be announced on November 2nd and then you can vote for your favorite video!
Wait for the winning video to be announced on November 6th! Keep in mind that the winner will receive a brigade scholarship and have their video displayed on Global Brigades' YouTube page!

The winner will be chosen based on the number of likes, comments, and shares on the post!
General Requirements:
Videos should be no more than 3 minutes
Include Creator name in the title of Youtube video
Video must be submitted in MP4 or MOV format.
Any data/information needs to be accurate- if you have questions about accuracy, please email alexa.schmidt@globalbrigades.org with the subject line VIDEO COMPETITION QUESTION.
Any music used needs to have "Creative Commons" for copyright purposes
Follow all branding guidelines & use the GB Brand Resources when appropriate
Content follows Global Brigades' 'Three C's'
What we're not looking for:
University/chapter specific videos
Unethical footage

No procedures (dental station)
No random kids without context

Poor attention to detail in editing and audio
Video montages with a background song
Videos without a storyline or central theme
Voting:
Each like and comment will receive one point
Each share will receive two points
If you share on Instagram from November 2nd to November 6th and tag @globalbrigades, you will receive a bonus point!
Rubric
General requirements: 1-3 points
Publishable (music, imagery, appropriate verbiage)
Use of at least 2 Global Brigades values listed on the website
Video must be under 3 minutes
Content: 1-3 points
Use of GB vocabulary: Holistic Model, The Empowered 100, GB365 Programming, etc.
Has a central theme/clear point of view
Use of GB Brand Resources
Creativity: 1-3 points
Uniqueness, originality
Use of video form: film, footage, photos, animation, graphics, etc.
WOW factor
Design: 1-3 points
Music, voiceover, graphics
Video quality
Color scheme
Overall Impact: 1-3 points
Captivates Global Brigades' target audience (university students)
Leaves a lasting impression on viewers
We can't wait to see what you come up with! Submit your video here.