Buena Vida Coffee – how a Global Brigades trip back in 2008 sparked the idea for a student run coffee company.
Whether you are coasting the hillside of Honduras or lost in the thick of Panama's tropical brush, it's hard not to be amazed by the rich natural resources that make these countries so breathtaking. From bright pink flowers to canopies of banana leaves and spectacular heights, beauty can be found in both the people and the environment experienced on any Global Brigades trip.
This was exactly the experience for a Marquette University GMB trip to Honduras back in 2008 which served as the catalyst and launch of Buena Vida Coffee, a Marquette University student- run, not-for-profit coffee company. The venture started in 2010, after a Global Medical Brigade trip to the coffee growing community of Hoya Grande, Honduras. The company now sells organic, fair trade, Honduran coffee to student groups as a fundraising mechanism. All profits from coffee sales support Sociedad Amigos de los Niños, a non-profit organization that has cared from over 40,000 Honduran orphans in the past 40 years.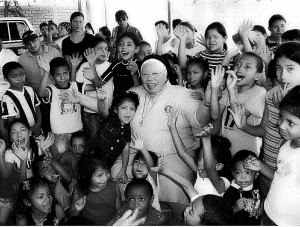 How it started
As one of the first universities to participate in Global Brigades, Marquette University students have been providing medical care to the coffee growing community of Hoya Grande for years. With each returning visit, MU GMB has arrived and found improved health, old friends, smiling faces and an outstanding cup of coffee.
In 2008, while working in Hoya Grande, individuals from Marquette University had the chance to meet Fautso Padilla, an organic coffee farmer and leader within the CORAH cooperative.
When asking Fausto about the benefits of organic farming- despite the higher production costs- he immediately referenced the health and economic value it brings to the community. Organic coffee production not only allows farmers to command a higher price for the beans, but also ensures that the community and the land are healthy and sustainable. By using fermented coffee cherries as fertilizer, farmers reuse natural resources and promote clean drinking water, biodiversity, and sustainable farming.
After hearing Fausto explain these benefits and the cooperative's commitment to maintaining a healthy and sustainable community, Marquette University individuals knew that importing coffee from CORAH and other communities could bring significant social, health and economic impact to coffee communities in Honduras and that the profits from coffee sales could additionally support the children of Sociedad Amigos de los Niños orphanage.
With a basic business plan and the help of a local coffee roaster, Buena Vida Coffee imported the first batch of CORAH coffee in the summer of 2010. Today, the company is able to source from a variety of coffee cooperatives, including the COMSA cooperative in La Paz, Honduras.
The Cause
As one of the founding universities in Global Brigades, Marquette University has always had a strong affiliation to Socieded Amigos de los Niños, a partner organization of Global Brigades. Sociedad Amigos de los Niño is a non-profit organization that provides housing, education, health care and skill-training for at-risk and abandoned Honduran children. Under the direction of Sister Maria Rosa Leggol, the organization has helped care for over 40,000 Honduran orphans in the past 40 years. Today's programs include 60 homes for children ages 0-18, an HIV clinic, a job training center, the Flor Azul Boys farm, the Santa Rosa de Lima Clinic, and the Nuevo Paraiso Compound. All profits from Buena Vida Coffee sales are donated to the orphanage to help fund the many programs it supports.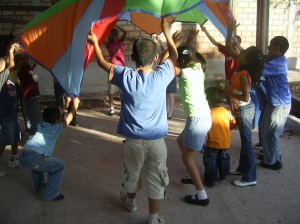 Coffee Fundraising
Through the Buena Vida Coffee fundraising program student groups can purchase organic and fair trade Honduran coffee, and other varieties, at a wholesale price. Included in this price is a $2 margin which is donated to Socieded Amigos de los Niños. Upon purchasing the coffee, student groups resell the coffee at a retail price and make up to a $3-$5 margin on every bag sold. Buena Vida Coffee can be purchased for events or through pre-sale orders in which students collect orders in advance and submit one master order form to Buena Vida Coffee. Some Global Brigade groups have already begun their coffee fundraiser with Buena Vida Coffee. Sarah Oimet, MU Global Brigades president, ran a Buena Vida Coffee fundraiser and discovered the unique opportunity it provided. The customers loved the product and the cause so much that "[MU GMB] ended up having to have a second fundraiser later in the year to fill the demand."
Good Coffee, Good Cause
For all the other fundraisers that Global Brigade groups utilize, the Buena Vida Coffee fundraising program provides a tasty alternative that not only benefits student groups, but also coffee growing communities and the children of the Socieded Amigos de los Niños orphanage.
More information on fundraising can be found at: www.buenavidacoffee.com