Here, our most recent chapter about Global Brigades' ongoing work in Ghana comes to a close.
Over the past three weeks, we've highlighted our efforts to ensure communities in Ekumfi District have health and access to learning. In Part IV of our Ghana, One Year Later blog series, Global Brigades Ghana prepares communities to support themselves.
Just joining us now? Start here.
Part IV:
Boats, Business, and the Future of GB Ghana
Srafa Aboano sits along Ghana's coast, where water from the tropical Atlantic flows into the Gulf of Guinea. Aboano is a small community in Ekumfi District, home to under 1,200 people, and its proximity to the ocean has led many to become fisherman.
Fishing can be an unpredictable business—a fisherman never knows how much he might catch—but it is even more difficult without a boat.
For years, Aboano fisherman made due with smaller boats available in lieu of a proper fishing vessel—until last August, when Aboano's first fishing boat sailed into the community.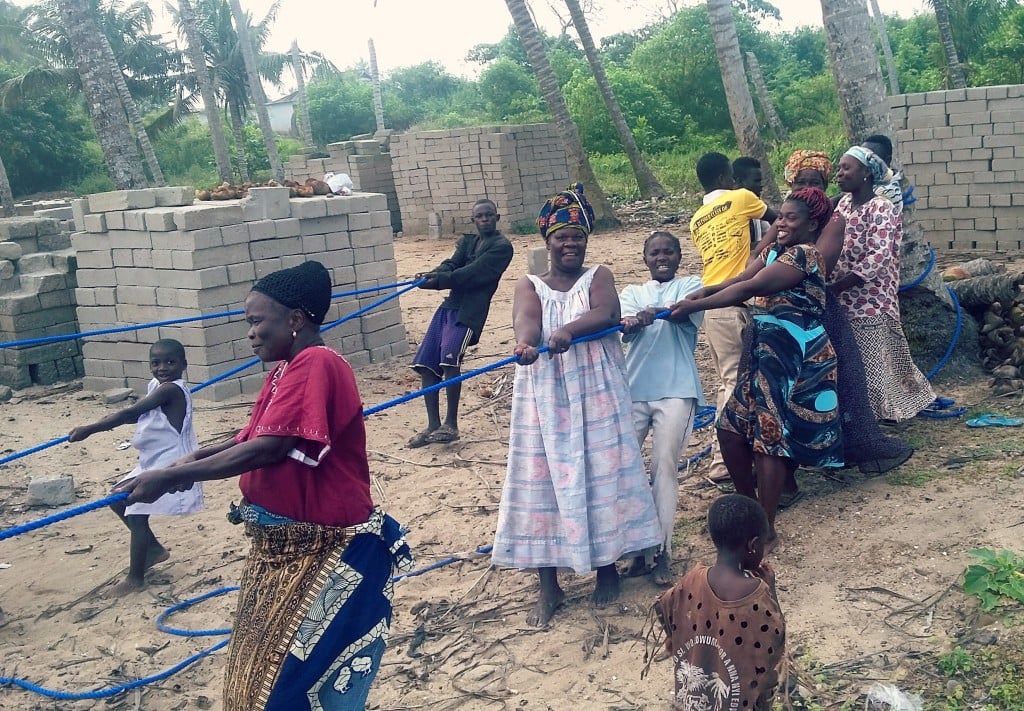 The Aboano boat now employs 35 fisherman who run shifts as crew members and sell their harvests to 75 newly registered fishmongers. Others in the community have found jobs as fish-smokers, preserving fresh fish for sale during off-season.
Aboano's new boat comes from a collaboration between Microfinance Brigade volunteers, Global Brigades Ghana staff, Aboano chiefs, and Community Development Fund leaders. During the 2014 brigade season, they determined that a large fishing boat would drastically increase Aboano fishermen's harvests and lead to more jobs and income for the community.
Global Brigades Ghana agreed to fund the Aboano boat with a $34,000 loan to be repaid by the community over one year. This loan agreement is common among all Global Brigades Microfinance and Business programs, relying first on a Community Development Fund (caja in Central America) where community members have established savings and credit.
Global Brigades Community Development Funds and cajas encourage a culture of savings in communities that are typically unable to access or afford traditional banking. Community banks also establish a greater sense of ownership over Water and Public Health projects, requiring community members to pay a portion of the cost to implement clean water systems and sanitation stations in their homes. Across all Global Brigades program countries, community members receive training on how to manage their finances and re-pay loans on time.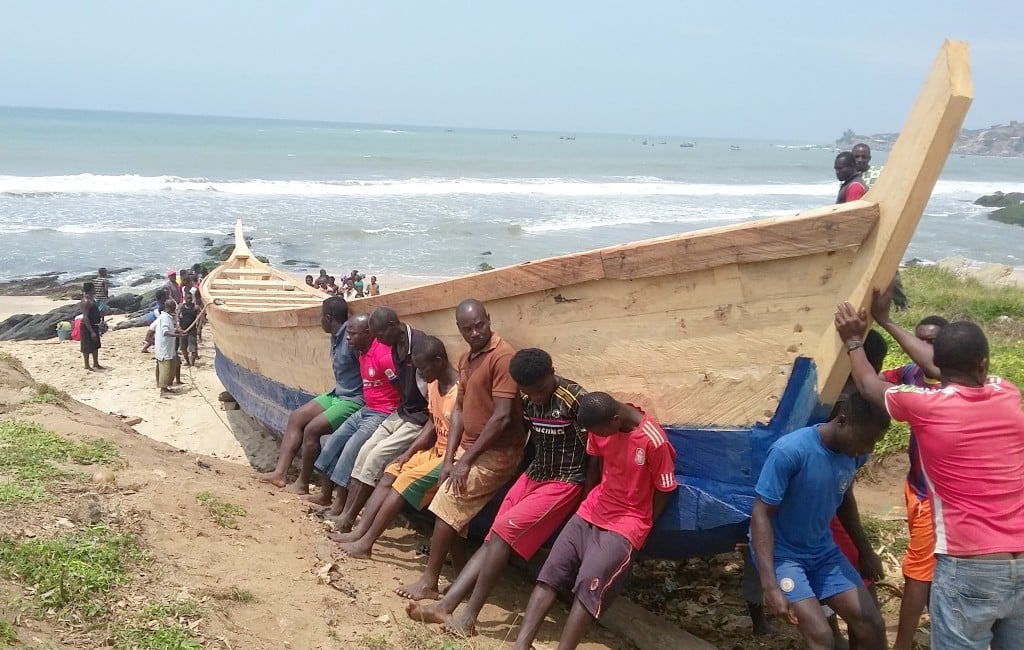 Since the start of Microfinance and Business Brigades, Global Brigades Ghana has worked with five communities in Ekumfi District to form Community Development Funds: Aboano, Adansimaim, Ekotsi, Egyankwa, and Ebuakwa. All five Community Development Funds now run their own social enterprises.
Aboano may have taken its business out to sea, but other GB communities are pursuing profits on land. Adansimaim and Ekotsi have both established their own corn mills, Egyankwa runs a canopy rental business, and Ebuakwa opened a bakery.
Women, in particular, are reaping the benefits of these new social enterprises. Many are employed for the first time and can further provide for their families. They are also earning more respect because of their contributions to improving the community's economic wellbeing.
In 2014, GB Ghana's Microfinance team expanded microfinance services to its five communities by partnering with the Ekumfiman Rural Bank to create a loan portfolio where Community Development Funds could access lower interest rates. A now-pending agreement with the Ekumfiman Rural Bank would also allow particularly high-risk clients to access individual loans at low interest rates (2%).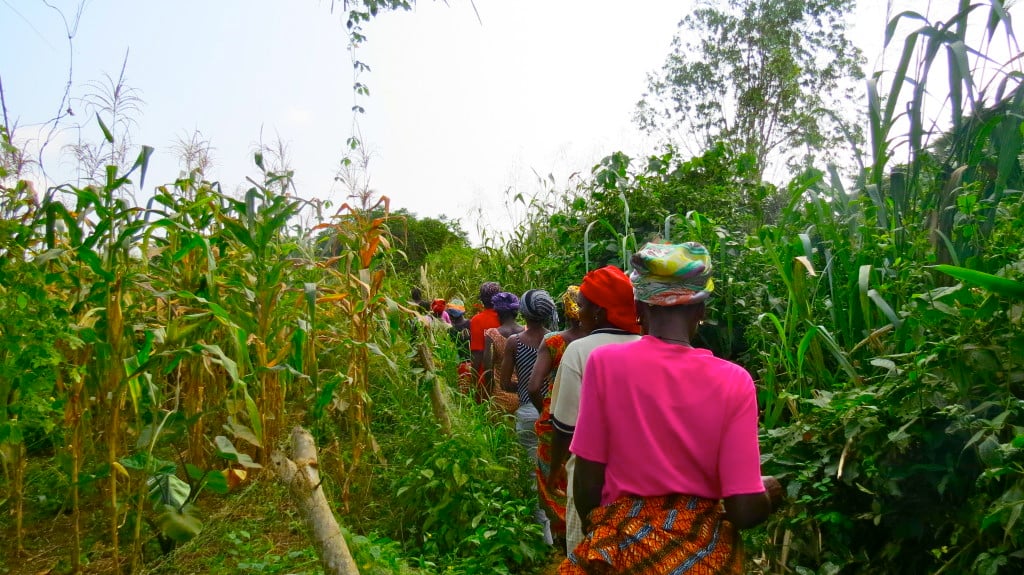 All five Community Development Funds continue to perform well, but Adansimaim, Ebuakwa, and Aboano have emerged as the star performers.
Last year, Adansimaim's corn mill earned 1,500 Ghanaian cedi (~$370 USD) in profit, which the group is planning to re-invest in their business. The Ekotsi corn mill group used their savings to purchase a new diesel-powered mill; now their operations can continue uninterrupted by their community's erratic power supply.
Egyankwa continues to grow their canopy rental business, offering 11 canopies and 200 chairs available for local events. They are also interested in starting a soap-making business, which GB Ghana plans to support.
Although Ebuakwa's Community Development Fund remains strong, its bakery has struggled without a large enough market for its good in Ebuakwa alone. Global Brigades Ghana hopes to provide a tricycle to the Ebuakwa bakery so they can deliver their bread to other communities. The GB Ghana team will also conduct a refresher finance training for Ebuakwa's bakers.
Although future prospects look promising for the Aboano boat, it did not arrive in the community until the end of fishing season. Aboano's Community Development Fund will need more time to pay off the boat's loan and reinvest the future profits into other community projects. Global Brigades Ghana is now looking into a fishing GPS navigator that will help the Aboano boat improve its catch, as well as smokeless ovens to help reduce potential respiratory diseases for fish-smokers.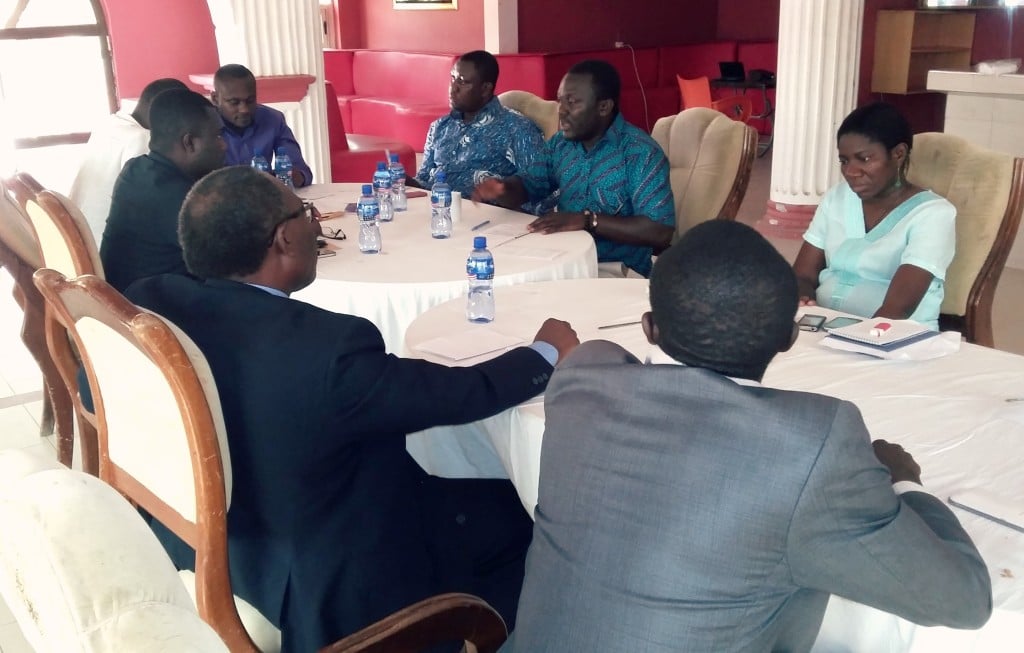 This past January, Global Brigades Ghana met with its key development partners to plan for higher impact in 2016. Representatives from the Centre for Social Innovations, the Ekumfi Health Directorate, the Ghana Water Company, and the Ekumfiman Rural Bank all attended the retreat.
For Global Brigades Ghana, the retreat was an opportunity to reaffirm its commitment to community partners and to GB communities. In the coming year, the GB Ghana team hopes to organize an annual meeting with its Community Development Fund members to share best practices and reflect on experiences. They also hope to continue collaborating with the Ekumfiman Rural Bank to increase their loan portfolio and potentially source KIVA grants to social enterprises.
GB Ghana has also added a Youth Entrepreneurs Bootcamp to its 2016 agenda. The proposed bootcamp will be a month-long training course in accounting, product development, marketing, and other basic business principles to young people who would like to start their own enterprises. Global Brigades Ghana hopes that the bootcamp will encourage youth to stay and bolster Ekumfi District's local economy, instead of migrating to Ghana's larger cities in search of jobs.
Before brigades to Ghana stopped, student participation was critical to developing social enterprises like the Aboano boat project, says William Offei, Microfinance Lead for Global Brigades Ghana. He believes that future Business Brigades could help identify similar projects with high returns for Ekumfi's communities.
Future brigades to Ghana might be a real possibility. This summer, a faculty-led group of University of Florida students will pilot a return brigade to Ghana to follow up with Global Brigades' partners and community businesses.
After the brigade, professors leading the program will present an analysis of their time in Ghana to the Global Brigades Association board. Their feedback will help Global Brigades determine if and when we can re-open Ghana brigades to all volunteers.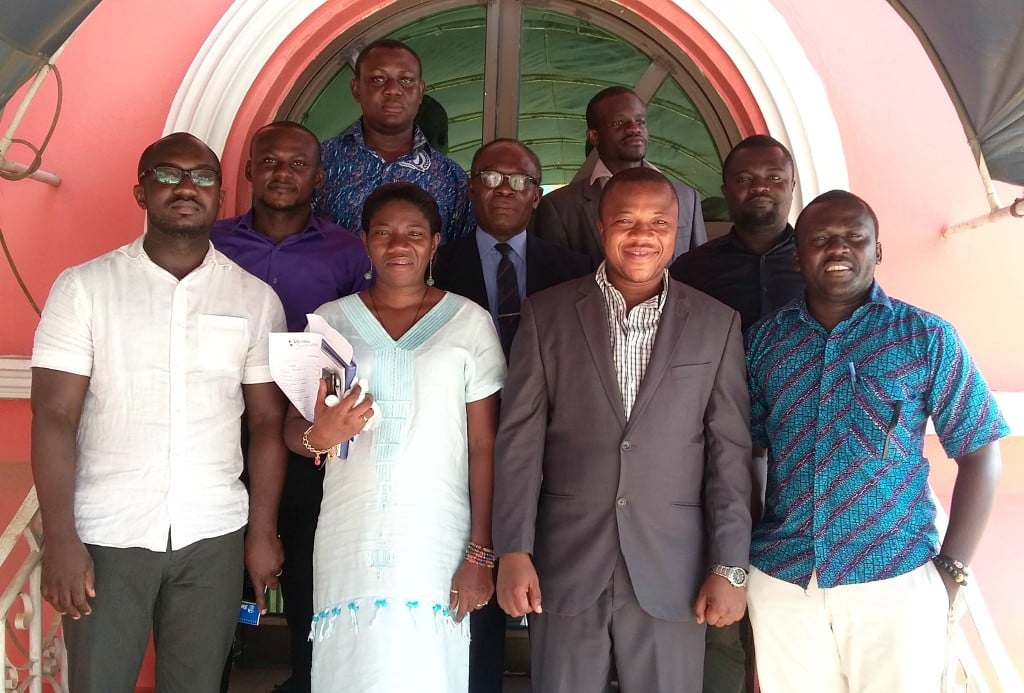 Final Note:
In the absence of brigades, Global Brigades Ghana has maintained our commitment to our development projects in Ghana by working through the nonprofit The Centre for Social Innovations and making significant investments from the Global Brigades Sustainable Transition Fund. We are grateful for the hard work of our three Ghana staff members (Benson Adjei, James Oppong, and William Offei) who remain dedicated to helping Ekumfi communities become holistic.
Please consider donating to the Ghana Project Continuation Fund to ensure we can continue this important work.