By Allison Blair, Program Associate in Panama
Seeing change takes time. This holds true in all aspects of life. Whether it be implementing your new workout regimen to get fit, making an impact at your new job, or harvesting the fruits of a newly planted plantain tree, significant transformation will not occur overnight. Development work is no different. It can be frustrating to scour your efforts for an immediate tangible impact when examining work accomplished on a day-to-day basis. However, as you widen the lens on GB communities' progress to a yearly frame, the growth and impact of our daily work becomes apparent. Pablo Garron, GB Nicaragua's Executive Director always says "a vital component to development is repetition." Through sustained repetition of brigades, educational workshops, and support from GB technical staff, business clients are able to create change in improving their small business ventures. One of GB Panama's business clients in particular, Bonifacio Flaco, has demonstrated exemplary work in his tenacity through years of brigade visits and in coordinating daily work amongst his community members to create an eco-tourism farm from unused land over a three-year span.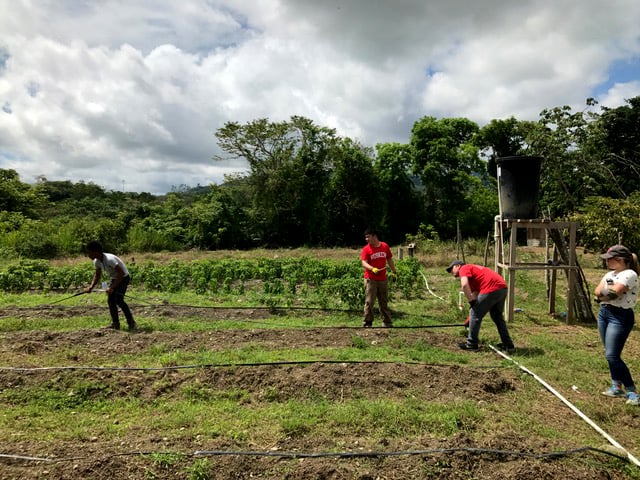 Introducing Bonifacio Flaco and the Ipeti Granja
Bonifacio Flaco has worked closely with the Global Brigades Panama Business team for three years as both a small business owner and as the President of the Environmental Committee, overseeing the development of the Ipeti Granja — the community farm of Ipeti Embera. Global Brigades first forged a partnership with Ipeti Embera in 2012 with the Medical Brigades program and started business consultations in 2014 with small business enterprises within the community and the Ipeti Granja collective. Our business team met with Sr. Flaco and the rest of the Ipeti Granja committee to discuss how to turn barren land into a model farm with further aspirations to see the farm become a destination for environmentally sustainable ecotourism. The passion and commitment that the contributors of Ipeti Granja exhibited highlighted the project as a premium selection for continued brigade consultations.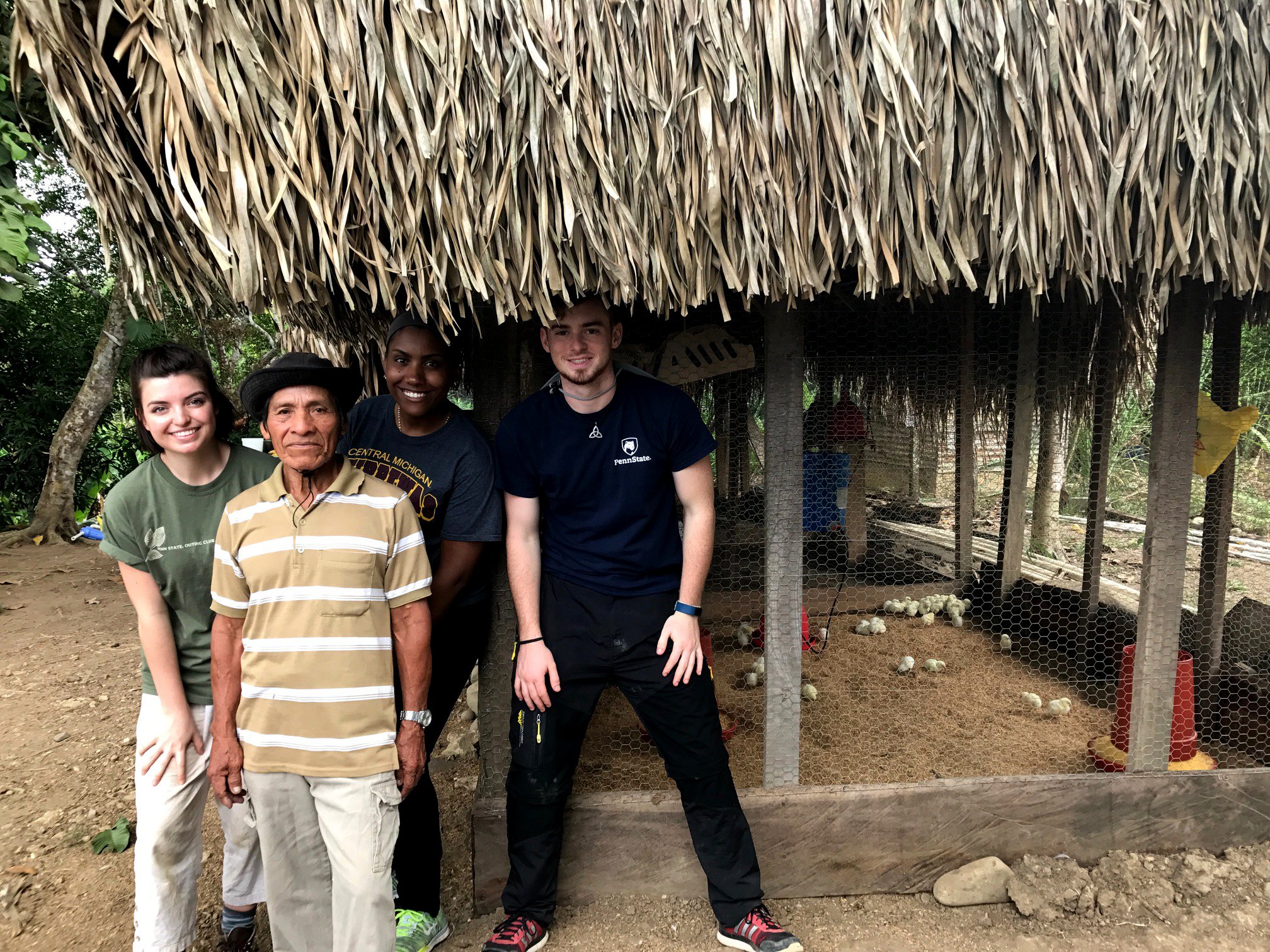 Brigade Consultations Timeline
The first brigades to visit the Ipeti Granja worked alongside community members and Sr. Flaco to create a future farm plan to take advantage of the unused space, while keeping in mind possibilities for future ecotourism tours. Information flowed freely between volunteers and community members; both parties benefitted from new knowledge and cultural exchange. Community members taught students about the most popular crops and how to maximize harvest, while students informed the community members how to track expenditures and profits in order to properly budget for reinvestment and growth. As brigades continued to visit Ipeti Embera, the land began its metamorphosis from being tilled, to sowed, to harvested for a profit.
In 2015, brigade volunteers and community workers were able to clear land and plant seeds of rice paddies, peppers, plantains, corn, and yucca crops. A small pond intended for a tilapia farm was also dug and a small chicken coop was constructed. Marketing strategies were brainstormed to promote future sales.
By 2016, the yucca and corn were ready for harvest, the pepper, plantain and rice paddy crops continued to grow and were maintained by brigades through cutting away dead leaves, clearing weeds, and constructing organic traps to prevent weevils, a common parasite, from killing the crops. Chickens were introduced to the chicken coop and tilapia were released into the tilapia pond. Branded signs were created and implemented along the Pan American Highway leading to the farm — strategies that were in alignment with the marketing suggestions put forth by the 2015 brigade volunteers.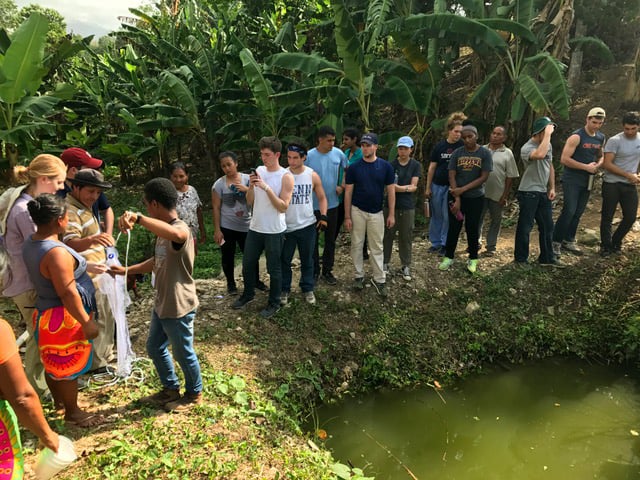 Impressed with the improvements made over the 2015 and 2016 years, Sr. Flaco and community members working with the Ipeti Granja had still not seen a large increase profit or growth in the ecotourism sector which is what they had set out to accomplish. They had sold many chickens, peppers, yucca plants, plantains, and tilapia over the previous two years but the profits were only enough to reinvest into maintaining the community farm.
However, profits, like change, do not occur overnight. Two years of trial and error, construction, and maintenance were essential to solidify the Ipeti Granja operations and to bring more significant profit and growth in 2017.
In March 2017, Penn State University and Central Michigan University installed a water irrigation system to improve growth efficiency for the Ajo Criollo Peppers – a highly profitable crop identified by the community as one that filled a gap in the local market. The student volunteers continued to support recent issues with the chicken coop through maintenance work. After speaking with the business team and community members, brigade volunteers recommended looking into solar panel implementation to fuel the chicken lights for increased efficiency in raising chicks.
Eco Farm Touring Success
In May 2017, students from Indiana University and University of Nebraska Lincoln helped create stone-lined pathways for future tourists to follow a path guiding them through the farm. On the third day of their brigade, the brigaders were able to observe two buses full of students from the Chiriqui province of Panama arrive to the Ipeti Granja for the first eco-farm tour. A total of 120 students toured the farm, which resulted in a profit of $1,200. For $10 per person, the tour included a history of the farm, education regarding sustainable farming techniques, and a lesson about the indigenous Embera culture, language, and customs.
Solar Panels Arrive to East Panama
In May 2017, students from Michigan State University and Ball State University successfully installed solar panels in the nearby community of Embera Puru. Global Brigades was able to develop a partnership with a foundation called "Caminos de Luz" to bring solar panel energy to rural communities of East Panama and Darien. This partnership allows any community member to have access to the purchase and installation of solar panels lights if they choose. Solar Panels have a large initial fee, however the savings on electricity expenses results in long term savings.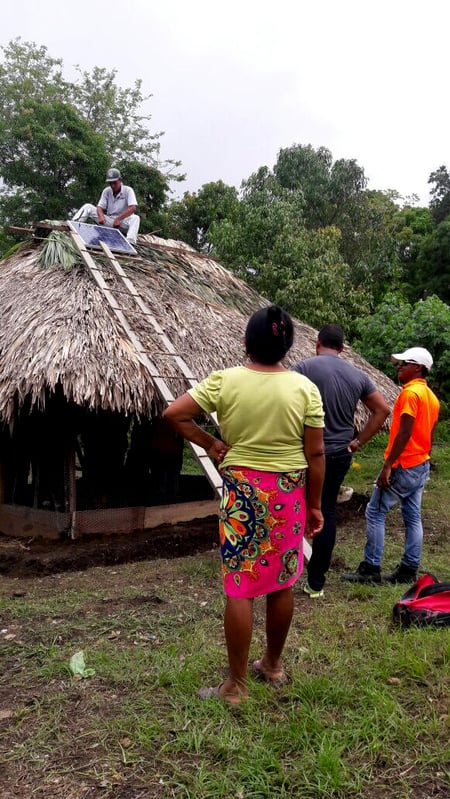 Community members who take interest in implementing solar energy into their business ventures are encouraged to take out loans through their Community Bank as means to cover the initial purchase, and can make small payments over time as their energy spending decreases. Due to the success of our pilot installation in Embera Puru, Global Brigades intends to install solar panels into the Ipeti Granja in the upcoming brigade season. Three years ago, neither community member nor GB staff could have predicted the Ipeti Granja to have met all its goals, have solar panels implemented, and to have made significant profits from ecotourism. As brigades continue to work with the Ipeti Granja, one can only imagine what more can be accomplished in the next three years.
Get Involved – Interested in working first-hand with business clients? We have many projects that are on the ground in beginning phases just as the Ipeti Granja once was. Start a Business Brigades or Environmental Brigades Chapter, donate to our Business Sustainability Fund, or email admin@globalbrigades.org for more information on how you can support our business and environmental projects!