By Kim Baker, Program Associate in Nicaragua
You know the classic New Year's Resolutions: stay in touch with friends and family, read more good books, and eat more veggies. Your year is filled with 365 days; you have 365 opportunities to maximize each day of 2017.
You've seen us tag GB posts with #GB365, this is Global Brigades' open invitation to you to take action as a global citizen and live a year filled with passionate service for others.
Here are 5 practical ways to take action as a global citizen and live a GB365 year in 2017.
1. Tell Your Story
When you come back from your brigade you're bound be asked by all your family and friends, "How was Honduras (Panama, Nicaragua or Ghana)?!" and "How was your brigade?!" Even though you'll be excited to tell everyone about your experience, your response to this question can be difficult to communicate well. Our suggestion is to have different versions of a response: a 30 second version, 5 minute version and a full on coffee/lunch date version. Include details about how the different GB programs work together through the Holistic Model, how community members are involved with each brigade, and how your brigade group worked together as a team to accomplish your goal.
Another one of our tips is to share photos, especially on social media! Remember that of your friends and family you may be the only one they know who has done this kind of service and travel, or to have worked with individuals in rural communities. So when friends and family see your pictures, you are their eyes into these unique opportunities.
Practical tips for stellar photo posts:
Share community members names and name the name of their community. This helps humanize the photo. When you are on brigade, use the interpreters to get the person's name and story, or ask staff about a person whose name you missed before posting.

Emphasis that you worked

with

communities and not

for

them. Any community GB partners with has buy-in and is an active part of the development process. It's important to acknowledge that!

Replace words like poor, third-world country, and mission with under-resourced, developing country, and sustainable development work. GB strives to focus on positive language.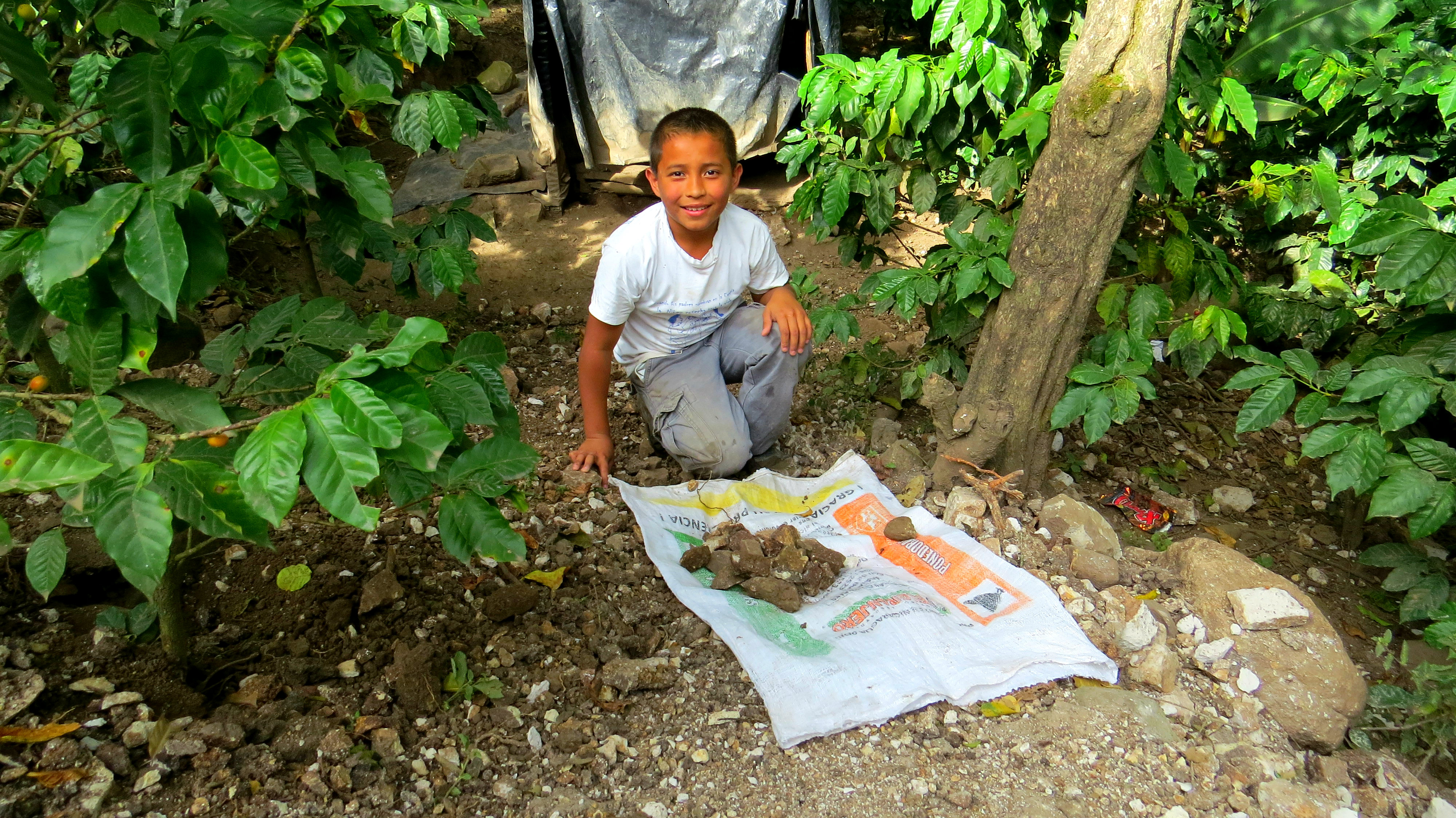 Gabrielle, 10, does his part in a Public Health Brigade by collecting rocks that will make up the foundation of his family's hygiene station!
2. Read Like a Global Citizen
As a student, you have tests around every corner, and are balancing jobs, other club organizations, and somehow managing a social life. Picking up a newspaper is the last thing on your mind. While college is a busy, it is a time of some of your most formative years. You're learning about yourself, your vocation, and how you see the world. At the end of those university years you're expected to "enter the real world" and start "adulting."
News flash: you already are a real part of the "real world." With your experiences as a brigade volunteer you've already acted as a global citizen, and staying current with new and making the time to read about culture or development profoundly nourishes the capacity you've already started to build. Whether you commit to reading five more minutes a day or listen to one podcast every week, adding this effort to your routine will make you a more well-rounded global citizen.
Practical tips to enhance your reading list:
Find your sources to follow. It can be difficult with all the news sources out there to know who to follow, or who may be biased, or have strong political leanings. Make the effort to find new sources that you prefer to follow. Follow a few and challenge your perspective! A great resource to manage your news sources is

Feedly

, a web-based application that organizes headlines and stories to customize your news influx. Once you make a free account, tailor it to include certain news sources or certain subjects like health, development or culture.

Listen! If you don't have as much time to read or prefer listening to news, follow a podcast or an online radio. Turn it on to listen while you're getting ready in the morning, making dinner, or walking to class! There are a lot of great podcasts out there. If you're interested in practicing Spanish while you learn, check out

Radio Ambulante

, a Spanish-language podcast produced by

NPR

that presents stories from Latin America. Listen in Spanish and read the transcript in English to check your understanding!

Read your brigade country's news. Know what's going on in-country before your brigade and stay in updated with that country once you've left.
3. Get Involved Locally
A common critique that brigade volunteers hear is, "Why go all the way to Central America or West Africa to do development work when there are problems here in your own backyard?" A good response to that? The two are not mutually exclusive; volunteering in one part of the world does not negate your ability to work in your home communities. We have many brigade volunteers who are some of the most involved students on their campuses. Let your brigade experience fuel your passion for service, no matter where you are!
Practical tips to get involved locally:
Consider joining a local initiative on your campus. There are plenty of opportunities out there, you just have to seek it out. If you already are involved, consider what more you can do with your skill-set.

Encourage your GB Chapter to partner with United Way! Chapters that connect with GB's United Way partners, get informed about both multi-involvement events as well as single-time events that need local volunteers. These volunteer opportunities are a great way for your GB Chapter to get to bond and do service before and after your brigade.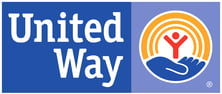 4. Make your Chapter More Sustainable
Global Brigades is committed to sustainable practices and a holistic approach for the development in the communities we partner with. You can't come on brigade and not hear both of those buzzwords at least a few dozen times. We also want your GB Chapter to be sustainable!
Practical tips to boost your Chapter's sustainability:
Connect with other brigade programs. For example, if you're part of a Medical Brigade Chapter and you know your campus has a Public Health Chapter, reach out to them! Host joined meetings, events and fundraisers – you are stronger together.

If your campus doesn't have a Chapter you're interested in,

start it

! The more brigade programs your campus has, the bigger part you play in Global Brigades' Holistic Model.

Advertise brigade trips in diverse places. Post flyers or table on all corners of campus. Reach out to the heads of all academic departments and student clubs! Incorporate students from all majors and interests.

Connect with other universities.

Host or attend a conference

to connect and share best practices with other GB volunteers in your area.

Have a good transition for your Chapter's leadership. If you were a leader in your brigade, make sure you've taught the ropes to the next person who takes your place in order to have a smooth transition after you leave. If you weren't a leader, but are a return brigade volunteer, recognize the importance of role you have in being a mentor for new brigaders!

If you are going on a brigade, get each volunteer to take part in our

Carbon Offsetting Program

by donating to offset the emissions your flights.
5. Stay in Touch
We love seeing you during brigade and we miss you when you leave! Friendships formed between brigaders, GB staff, and community members are real, so never hesitate to reach out to and say hi through an email, Facebook or Instagram post, or a handwritten letter. Stay in touch with GB by following us on social media to see what our team and communities are doing 365 days of the year.
Practical tips to keep in touch with us:
Always tag your posts with #globalbrigades and #gb365.

Stay in touch with brigaders, community members, and GB staff.
Global Brigades staff sincerely thanks you for being a vital part of this movement. Here's to living a GB365 year!
Featured Image Credit:
Alysha Roberts (photo) and
Katherine Yao (photo edits)